One day after returning from their bye week, the Kansas City Chiefs are enjoying the last bit of rest, during the league's mandated day off, before returning Wednesday for continued preparation for the Sunday night matchup against the Denver Broncos.
The Chiefs 9-0 record includes a seven-game improvement in the win column from 2012, equating to the largest single-season turnaround in franchise history. The previous best was a six-game improvement between the 2009 (4-12) and 2010 (10-6) seasons.
One of the reasons for the team's enhanced play in 2013 is its special teams production, including punter Dustin Colquitt, who has 26 punts inside the 20-yard line this year. He owns 276 punts inside the 20 for his career, ranking first in team history and 15th in NFL history.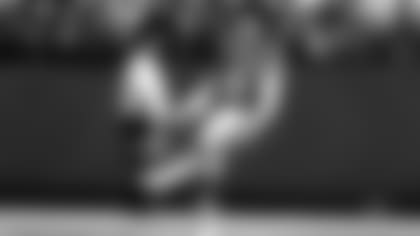 Colquitt has always been quick to speak about the production this season from the Chiefs offense and defense, while also taking pride in his responsibility of helping his team win the field position battle by pinning the opponent deep in its own end. The team's Pro Bowl punter is happy with the unbeaten start, but more importantly is focused on the here-and-now.
"Honestly, from the very get-go, we were told one thing, 'One game at a time, one practice at a time'," Colquitt said. "We have a chance to look around and think, 'Wow, we are 9 and 0', which is a special thing and doesn't happen a whole lot. It hasn't happened here, since 2003, before I was here. We're happy about it, but we know we have seven really tough games left. We have a lot of division foes coming up, which we are excited about; that's what you play for, the division guys, the rivals. The Broncos, Raiders and Chargers, those division games are where the history is for our fanbase and our organization; that's going to be the fun part of the season."
Colquitt previewed what the Chiefs expect to face against a talented Broncos team, which includes his brother, punter Britton Colquitt.
"There are a lot of great players on that side," Colquitt said. "The Broncos are good. They're good, everywhere. (Broncos WR) Trindon Holiday, when you've got a guy like that, who is explosive; you have to be careful."
Just as productive as Colquitt on special teams has been Chiefs kicker Ryan Succop, who has converted 18 of 21 field goals (.857) this season, totaling a career mark of 115 of 140 (.821) field goals. Succop, who has also broken his own previous franchise record (31) with 34 touchbacks this year, says the team's special teams success begins with Chiefs special teams coordinator Dave Toub and assistant Kevin O'Dea.
CHIEFS RECORD BOOK - MOST TOUCHBACKS, SEASON
1. 34 Ryan Succop 2013
2. 31 Ryan Succop 2011
3. 27 Ryan Succop 2012
4. 21 Nick Lowery 1993
5. 13 Nick Lowery 1991
"I think they've been instrumental," Succop said. "The success that they've had in Chicago and in other places, they've brought it here. Guys have really bought in. You're seeing that pay in huge dividends for our team this year; we're really excited. We're happy they're coaching us. We're happy they're on our sideline. It's been awesome to be able to learn from both of those guys and really soak in the wealth of knowledge that they have and try to implement it in our game, here."
Coach Toub spoke about one of the drills that O'Dea has given Succop to help with his accuracy, leading to the 18 makes this season.
"The line drill," Toub said. "Kevin O'Dea does a great job. He's really taken him under his wing and they do a lot of the stuff on the side, during practice and before practice. They do a line drill, where they try to hit the goalpost, before the game. He's getting to where, out of 10 kicks, he'll hit the thing three or four times, which is pretty amazing, if you think about it."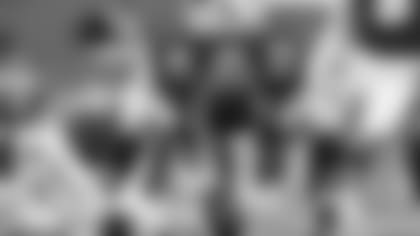 Succop and Colquitt aren't able to do what they do with the ball, unless they receive it from Chiefs long snapper Thomas Gafford, who also described the impact of Toub and O'Dea.
"They are pushing us for perfection," Gafford said. "They grade us really hard. They hold us accountable; nothing will slide. Perfection is the only thing they accept. It's great, because I think all three of us, Ryan, Dustin and myself, want the same thing, perfection and we have to hold ourselves to those standards."
Gafford, Succop and Colquitt will return with their Chiefs teammates to practice on Wednesday, when work resumes at the University of Kansas Hospital Training Complex.