The Kansas City Chiefs open their 2013 NFL regular season in less than five months, on the road, against the Jacksonville Jaguars. One week later, Arrowhead Stadium will be rocking as the Chiefs begin their home schedule against the visiting Dallas Cowboys.
Part two of our 2013 schedule series previews the Chiefs eight home games at Arrowhead.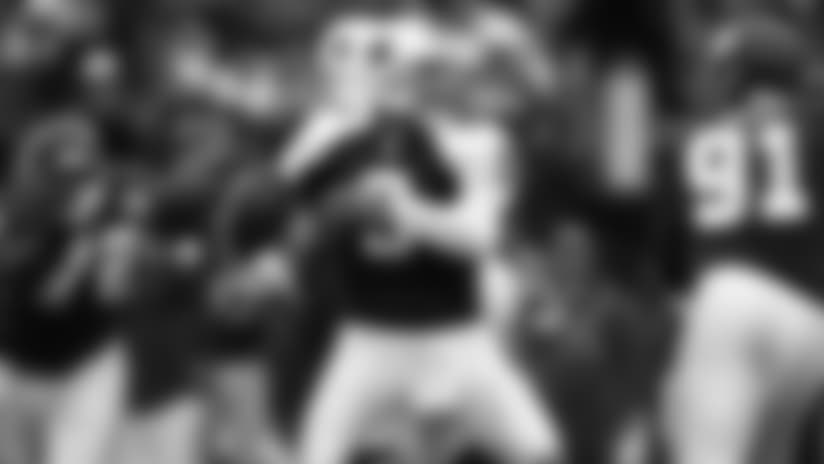 What a way to open the 2013 season at home.
NFL and AFL history fans know that this matchup means a great deal more than one victory. The competition between the Kansas City Chiefs (formerly the Dallas Texans) and the Dallas Cowboys dates back to the pre-merger days of the 1960s.
This game also serves as a mark of the new Kansas City Chiefs regime, led by general manager John Dorsey, head coach Andy Reid and his players, including new Chiefs QB Alex Smith.
Coach Reid has said several times how excited he is to be a part of the Sea of Red, which he'll experience from the Chiefs sideline in Week 2.
The Chiefs will be well aware of the Cowboys, especially being a former rival of coach Reid's, during his days with the Eagles. He is 17-11 when facing the Cowboys as a head coach.
Kansas City is 3-6 in the regular season against Dallas (2-2 at home).
Dwayne Bowe's only game against the Cowboys was productive, in 2009, totaling five receptions, 74 yards and one TD.
The game will also be a return to Arrowhead Stadium for former Chiefs DB Brandon Carr.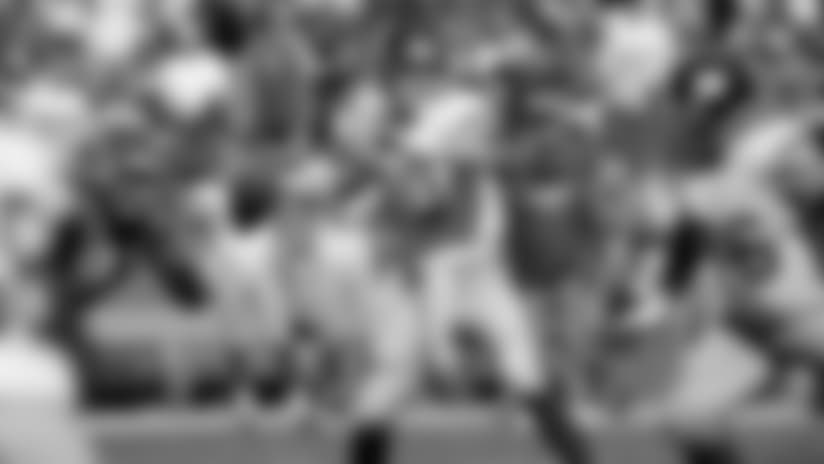 Returning home during Week 4 to face the New York Giants will be no easy task. Again, coach Reid is familiar with the Giants from his days coaching in the NFC East, but current Giants coach Tom Coughlin will have his team prepared.
It will be interesting to see in the next few weeks, what happens with the Giants restricted free agent WR Victor Cruz, one of QB Eli Manning's favorite targets. He will likely be signed by the team and will be one more threat the Chiefs will have to account for; Chiefs secondary coach (HOF) Emmitt Thomas and new defensive assistant/secondary coach Al Harris will have their guys ready for the challenge.
A win against the Giants would be a nice boost for coach Reid's team, who then travels to Tennessee, for a matchup with the Titans.
The Chiefs are 2-10 in the regular season vs Giants (2-4 at home)
Andy Reid is 15-13 vs Giants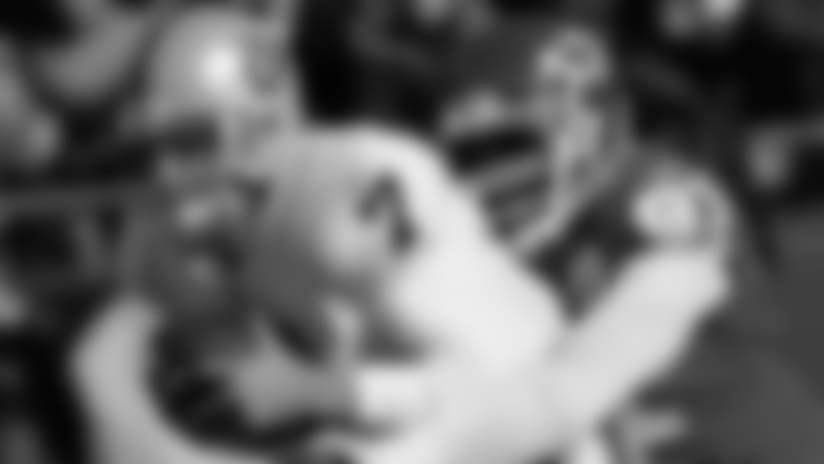 There is no extra bulletin board material needed during Raiders Week, especially as the Kansas City Chiefs are looking to reverse the recent trend against their AFC West rivals, going 3-7 over the last five seasons.
It will be QB Alex Smith's first Raiders Week experience and perhaps not at a better time for Chiefs fans. Smith is off to a good start against Oakland, unbeaten in two games and completing 31 of 52 pass attempts for 361 yards with five TDs and only one INT (Games played in '06 and '10).
Meanwhile, Chiefs WR Dwayne Bowe will look to also snap a trend by recording his first 100-yard receiving game against the Silver and Black. In 11 games (4-7), Bowe has 51 receptions for 763 yards and three TDs.
Chiefs CB Dunta Robinson will also get a feel for Raiders Week and will utilize his cover skills that have helped him against Oakland in the past. Robinson has 21 tackles, seven assists, two INTs and five passes defensed in six games against the Raiders.
Chiefs LB Tamba Hali: six sacks in 14 games against the Raiders
Chiefs CB Brandon Flowers - 33 tackles, three assists, two INTs, 14 passes defensed and one TD in 10 games vs OAK
The Chiefs are 29-24-1 against the Raiders at Arrowhead Stadium (26-27-1 on road)
This game is filled with Pro Bowl talent, as the Houston Texans sent eight players to Hawaii last season, including QB Matt Schaub, RB Arian Foster, WR Andre Johnson and DE J.J. Watt.
The Chiefs sent six players to the Pro Bowl ([click here](http://www.kcchiefs.com/search-results?&Go.x=0&Go.y=0&q=Pro Bowl&mediatype=Video) for some of their Pro Bowl diaries) and made plenty of offseason moves to improve the 2013 roster.
Chiefs QB Alex Smith had a solid game against the Texans in 2009 (while with the 49ers) – 15 completions for 206 yards and three TDs (passer rating - 118.6).
The game also provides Chiefs CB Dunta Robinson a chance to face the team that selected him tenth overall in the 2004 NFL Draft.
Dwayne Bowe vs the Texans in 2010 - six receptions for 108 yards and one TD
The Chiefs are 2-3 in regular season vs Texans (0-1 when hosting Houston)
Andy Reid is 3-0 vs the Texans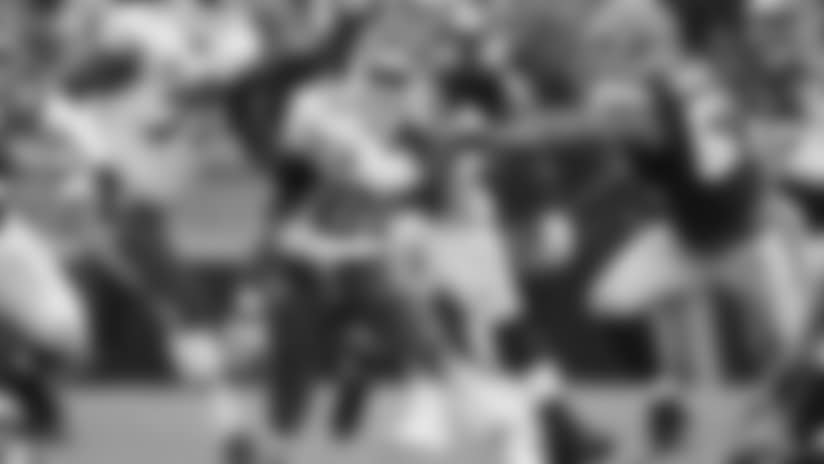 Week 8 - Cleveland Browns
The near midpoint of the season comes with a matchup versus the Cleveland Browns. There's no doubt that RB Jamaal Charles will be looking forward to this game, after last year's 80-yard TD run in Cleveland. Dwayne Bowe will also be primed for the game, as Cleveland was the last team Bowe played against in 2012, injuring his ribs, before later being placed on IR.
The goal at this point of the season is to be in contention for the playoffs, knowing it's not always how you start a season but how you finish, the second half of the year, that is.
Andy Reid is 4-0 against the Browns
The Chiefs are 10-11-2 all time and 7-3-1 when hosting the Browns
Chiefs CB Brandon Flowers has two INTs in three games against Cleveland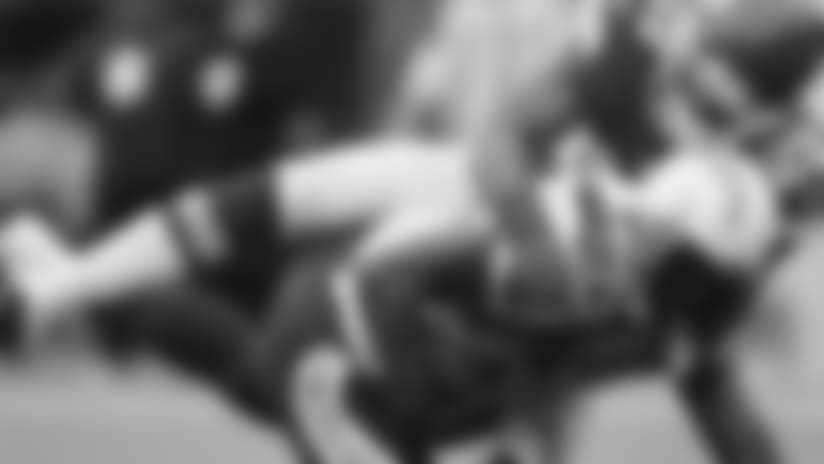 Week 12 - San Diego Chargers
Not only is this AFC West matchup heightened because it's a divisional game, but as the saying goes, timing is everything. Week 12 means the season is 3/4ths of the way completed and playoff scenarios really begin to develop.
Mike McCoy will encounter not only the Chiefs but the Arrowhead crowd, now as a head coach, after serving most recently as the Denver Broncos offensive coordinator. Speaking of head coaches, Chiefs coach Andy Reid is 2-1 against the Chargers.
The Chiefs are 31-22 against the Chargers at Arrowhead (21-30-1 on road).
Chiefs LB Tamba Hali has 10.5 sacks in his career against SD
Jamaal Charles has 75-career carries for 400 yards and three TDs vs the Chargers
Dwayne Bowe - in 2012 vs SD - seven catches for 108 yards and one TD
Eric Berry has two INTs and 27-total tackles in four games against the Bolts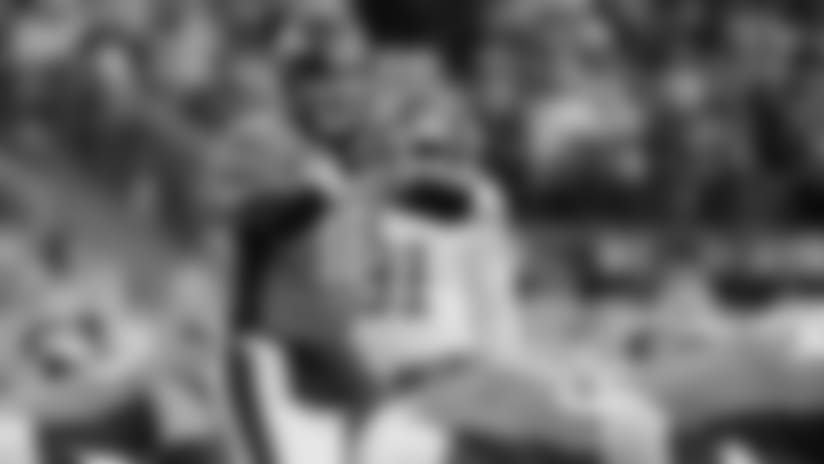 Two weeks removed from traveling to Denver to face the 2012 AFC West division champs, the Chiefs play host, in yet another game with possible playoff implications.
Kansas City is 36-16 when hosting the Broncos and there's no doubt that Chiefs defensive coordinator Bob Sutton will have his guys studying the film from Week 11 to stop Peyton Manning and the Broncos offense, which includes WR Wes Welker in 2013.
The Chiefs will look to take advantage of the home crowd, as they'll be traveling the next two weeks, facing the Washington Redskins and the Oakland Raiders.
Chiefs CB Brandon Flowers – 37 tackles, 5 assists, two INTs and 14 passes defensed in 10 games vs DEN
Andy Reid is 1-1 vs the Broncos and 1-3 vs Peyton Manning
Week 16 - Indianapolis Colts
The Indianapolis Colts return to Arrowhead for the Chiefs final home game of the season, just like in 2012.
The Chiefs are hoping the result is different but that RB Jamaal Charles has a similar performance.
Charles carried the ball 22 times for 226 yards and a TD during last season's 20-13 loss to Indy. In his two games against the Colts, Jamaal has 38 carries for 313 yards (8.2 ave) and one TD.
Despite Jamaal's performance, Indianapolis was led by rookie QB sensation Andrew Luck, who threw for 205 yards and one TD during the Colts win.
One of Andrew Luck's favorite targets in 2012 was WR Donnie Avery, who caught 60 passes for 781 yards and three TDs during the regular season.
Once the offseason came, Avery was a free agent and with his family at Sea World, when he received a call from Chiefs head coach Andy Reid to come to KC, where his deal with the team was later signed.
The Chiefs hope Arrowhead Stadium will be as loud as ever, looking to close out the regular season in winning fashion.
The Chiefs are 8-11 vs Colts in regular season (4-8 at home, including the playoffs)
Dwayne Bowe had one of his strongest games in 2011 vs the Colts - seven catches for 128 yards and two TDs
Andy Reid is 1-3 vs the Colts
See the Chiefs entire 2013 regular-season schedule here.
Click here for a preview of the Chiefs road games.