Rookie Mini Camp and Phase III of OTAs wrapped up last week and many were impressed with the newest additions to the Chiefs. The team added some playmakers and quality depth to the roster last month and finally got to see them in action during the past few weeks of practices.
Perhaps most impressive was first-round draft pick, Dee Ford. Head coach Andy Reid commented on Ford's talent, highlighting his quickness and athletic ability.
"It looks like he's really spent a lot of time learning," Reid said. "It's a new position for him. I think he's done a great job of jumping in the books and learning the drops and the things that you need to do with the pass coverage. That's not an easy thing with all the combination things that we do. I'm happy with what he's done there."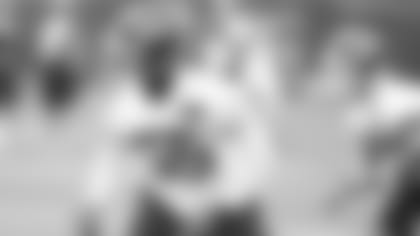 Reid also noted Ford's intangibles, describing him as "off the charts."
"He brings a lot of energy," Reid said. "He loves playing the game. Now, he and our quarterback (Aaron Murray) have competed against each other for the last four years and they get after each other out there, so it's kind of fun to watch."
Ford and Murray met a few times in college, including a November 16, 2013 game when Auburn beat Georgia 43-38. Ford was almost unstoppable that game, recording six quarterback pressures and a strip-sack takedown of Murray.
When Ford was asked about the matchup against Murray he responded, "I'm going to let you Google that. Come back to me. Yeah, we had some fun."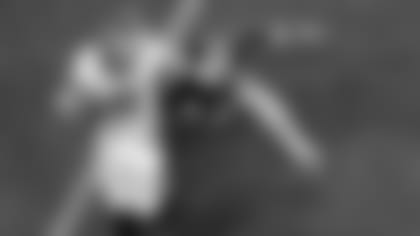 While at Georgia, Murray completed 62.3 percent of his passes over his career for 13,166 yards, according to CBSSports.com. He left Georgia with SEC career records for completions (921), passing yards (13,166) and touchdown passes (121). Additionally, he became the first quarterback in SEC history to throw for 3,000 yards in four straight seasons.
Chiefs Assistant Director of College Scouting, Dom Green, noted Murray's athleticism and leadership.
"Aaron was a phenomenal leader at Georgia," Green said. "He's been a four‐year starter. He's the type of guy that his teammates rally around and kind of gravitate towards. Just an overall competitive player and a guy that 67 percent of all his passes he's completed. He did a really good job for them."
Along with Ford and Murray, the Chiefs also selected Oregon RB De'Anthony Thomas with the 124th overall pick in the fifth-round. Due to the quarter system at Oregon, Thomas was able to attend Rookie Mini Camp but missed OTAs. Thomas doesn't consider it a setback, however, and says he'll continue to learn and work from afar.
"I feel like I still have to be a student to the game, so I have to study and keep working hard and keep training and just wait for my turn to get back to this field," Thomas noted.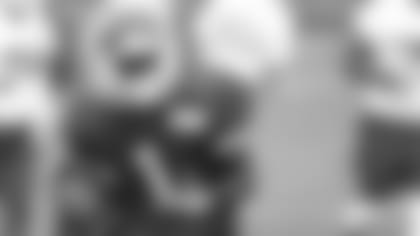 CB Phillip Gaines, OL Zach Fulton and OL Laurent Duvernay-Tardiff are also among the newest additions. Gaines is a two-time All-CUSA selection who set a school career record by breaking up 38 passes in his career and closed his career by recovering a fumble to set up a touchdown and breaking up two passes in the Liberty Bowl.
Fulton played in 47 games, including 40 of last 43 games dating to 2010 at right guard. Duvernay-Tardiff was a third-year medical student, a two-time All-Canadian tackle from St. Hilaire, Quebec, and was only the second offensive lineman in McGill University history to win the Forbes Trophy as McGill University's male athlete of the year.
Local experts provide their opinion on the 2014 Chiefs draft class, breaking down the group's strengths and potential for the upcoming season.