The National Football League officially announced its 2014 preseason schedule on Wednesday.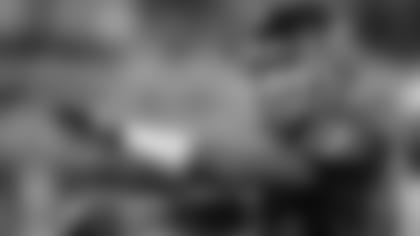 The Kansas City Chiefs will kick off their preseason slate at home vs. the Cincinnati Bengals, before traveling to Carolina to take on the Panthers in a nationally-televised contest on FOX on Sunday, Aug. 17 at 7 p.m. CT.
The Chiefs return home for their third preseason game against the Minnesota Vikings and then wrap up preseason play at Lambeau Field against the Green Bay Packers.
Below is a breakdown of the schedule. Remaining dates and times will be announced as soon as they are finalized.
CHIEFS 2014 PRESEASON OPPONENTS
PRESEASON GAME #1    CINCINNATI - KCTV5
PRESEASON GAME #2    at CAROLINA - Bank of America Stadium - Sun. Aug. 17, (7 p.m. CT) - FOX
PRESEASON GAME #3    MINNESOTA - KCTV5
PRESEASON GAME #4 at GREEN BAY - Lambeau Field - KCTV5
Remaining Dates and Times TBA