Here's a quick look at each positional group of the Chiefs current 53-man roster.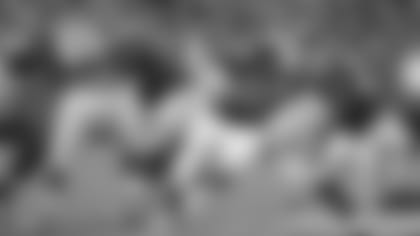 After a newly signed four-year extension, Alex Smith will be the signal caller for the foreseeable future in Kansas City. Last year, Smith helped orchestrate the biggest turnaround in franchise history in his first season in Kansas City.
Chase Daniel returns as the backup quarterback for his second season with the Chiefs.
Fifth-round pick out of Georgia, Aaron Murray, will be the No. 3 quarterback as second-year player Tyler Bray was put on Injured Reserve after injuries suffered in the Chiefs fourth preseason game in Green Bay.
Running Back - Roster (6) Practice Squad (2)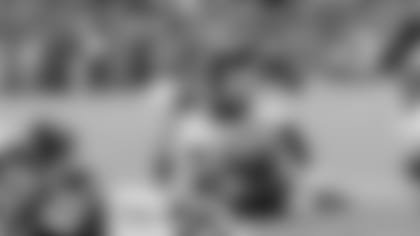 The entire Chiefs offense is centered around this position—namely because of Jamaal Charles, one of the most explosive players in the NFL. After leading the Chiefs in both rushing and receiving yards last year, Charles returns for his second season in Andy Reid's offense.
Knile Davis, De'Anthony Thomas, Cyrus Gray and Joe McKnight round out the rest of the backfield for the Chiefs.
The guy blocking for all of these running backs will once again be fullback Anthony Sherman, who was rated as the best fullback in the NFL last season according to Pro Football Focus.
Practice squad (Charcandrick West, Jordan Campbell)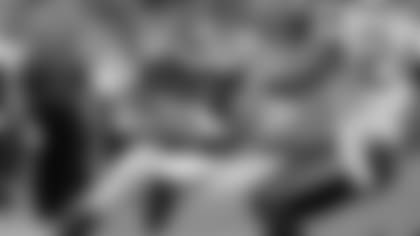 Led by veteran Anthony Fasano, the tight end group has been a top storyline all throughout the preseason.
Travis Kelce, who had a fantastic preseason—catching 11 passes for 193 yards and two touchdowns, looks to be a breakout player this season for the Chiefs.
Joining him is second-year player Demetrius Harris, a converted basketball player who has been praised throughout the offseason for his development.
Wide Receiver – Roster (5) Practice Squad (2) Suspended (1)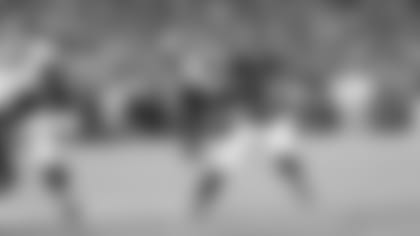 As receiver Dwayne Bowe is set to serve a one-game suspension, Donnie Avery, AJ Jenkins and Junior Hemingway look to lead a young group on the outside to start the season.
As both Jenkins (concussion) and Hemingway (hip) have dealt with injuries recently, there are two young players who have stepped up throughout the offseason.
Second-year player Frankie Hammond and rookie Albert Wilson should see action early in the season for the Chiefs.
Practice squad (Darryl Surgent, Fred Williams)
Offensive Line - Roster (9) Practice Squad (2) Suspended (1)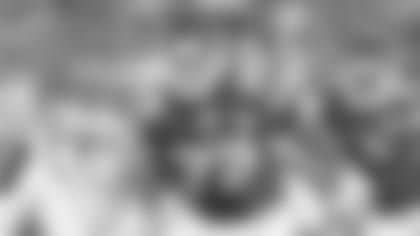 The offensive line is anchored by the center, fourth-year player Rodney Hudson.
Joining him to make up one of the youngest offensive lines in the entire NFL are Jeff Allen, who moves from left guard to right tackle with the four-game suspension of Donald Stephenson.
Eric Fisher, the former No. 1 overall pick takes over at left tackle this season, while sixth-round rookie Zach Fulton starts at right guard. 
The left guard spot hasn't been solidified yet but looks to be a battle between veterans Jeff Linkenbach, who just came over this offseason from Cincinnati, and Mike McGlynn, who just joined the team before the fourth preseason game in Green Bay.
Seventh-year player Ryan Harris, second-year player Eric Kush and rookie Laurent Duvernay-Tardif round-out the rest of the offensive line on the 53-man roster. 
Practice squad (Ricky Henry, Ben Gottschalk)
Defensive Backs – Roster (9)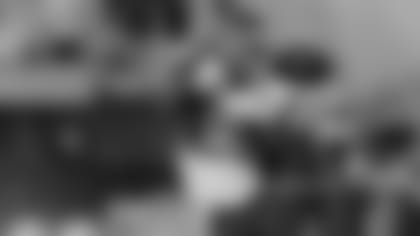 The defensive backs are led by Pro Bowl safety Eric Berry.
Joining him at safety are veterans Husain Abdullah and Kelcie McCray, along with rookie Daniel Sorensen. McCray came over during the preseason in a trade that sent offensive lineman Rishaw Johnson to the Tampa Bay Buccaneers.
On the outside at cornerback, Sean Smith, Marcus Cooper and Ron Parker have all split time with the first team defense. Veteran Chris Owens looks to be the nickel back as rookie Phillip Gaines backs him up in that spot. 
Linebackers – Roster (9) Practice Squad (2)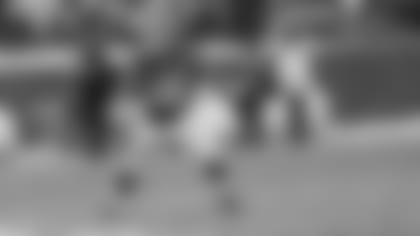 The deepest positional group on the Kansas City Chiefs roster is at linebacker, particularly on the outside.
Pro Bowlers Tamba Hali and Justin Houston lead the group at outside linebacker. Frank Zombo, Josh Martin and Dee Ford back them up on the outside.
At inside linebacker, perennial Pro Bowler Derrick Johnson leads the group. Veteran Joe Mays, who looked to be the starter next to Johnson, is currently coming back from a wrist injury.
Josh Mauga looks to take Mays' spot while he's dealing with his injury, while James Michael-Johnson works his way onto the field in nickel and dime packages.
Practice squad (Nico Johnson, Jerry Frankin)
Defensive Line – Roster (6) Practice squad (2)
The defensive line is anchored by third-year player and a Pro Bowler in 2013, nose tackle Dontari Poe.
As the only interior defensive lineman in the NFL to play over 1,000 snaps last season, Poe looks to build upon a breakout season this year.
Veteran Mike DeVito, who broke a hand earlier in the preseason, should be ready to go at right defensive end when the season begins. Playing opposite him will be Allen Bailey, the fourth-year player who made a concerted effort to gain some weight this offseason to try and play more in the Chiefs base defense.
Vance Walker, Jaye Howard and newly claimed Damion Square from the Philadelphia Eagles round-out the rest of the defensive line.
Practice squad (Kona Schwenke, Hebron Fangupo)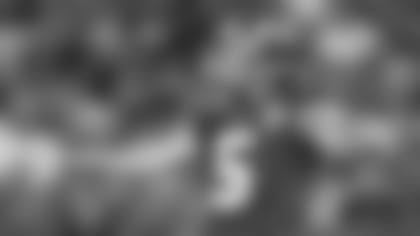 Rookie Cairo Santos takes over the placekicking duties for the Chiefs this season.
One of the best punters in the NFL, veteran Dustin Colquitt, returns for his tenth season in Kansas City.  Thomas Gafford returns as the long snapper as well.
Note: Receiver Dwayne Bowe and offensive lineman Donald Stephenson do not currently count towards the 53-man roster while on suspension. Therefore, when their suspensions are up—Bowe after one game and Stephenson after four, corresponding roster moves will need to take place.
Photos of the Kansas City Chiefs full team roster.