The Kansas City Chiefs activated defensive back Sanders Commings from injured reserve and waived safety Bradley McDougald, the team announced today.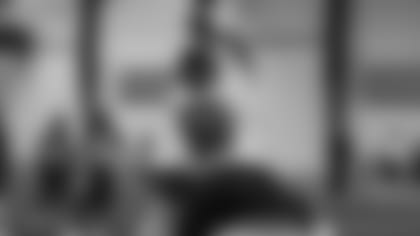 Sanders Commings joined the Chiefs as the club's fifth-round pick (134th overall) in the 2013 NFL Draft and has spent the first nine weeks of the 2013 season on injured reserve, with the designation to return. He appeared in 54 games (35 starts) at Georgia, recording 154 tackles (113 solo), one sack, six tackles for loss, three QB pressures, one forced fumble and three fumble recoveries. He added eight interceptions and 17 passes defensed. Commings was a multi-sport standout at Westside High School in Augusta, Ga. While in high school, he was drafted by the Arizona Diamondbacks in the 37th round of the 2008 MLB Amateur Draft.
Bradley McDougald, who appeared in one contest on special teams, was active for one game, but did not play and has been inactive in four games and spent three weeks on the club's practice squad, after originally entering the NFL as an undrafted free agent with the Chiefs in 2013. He played in 47 games (33 starts) at the University of Kansas, seeing action on both sides of the ball. He recorded 194 tackles (148 solo), 16 tackles for a loss, two sacks, six interceptions and three forced fumbles. He also had 52 catches for 558 yards (10.7 avg.) with one touchdown and six rushes for 31 yards.
He prepped at Scioto High School in Columbus, Ohio, earning second-team all-district honors.