The Kansas City Chiefs may not return until Monday for the beginning of offseason workouts, but that didn't stop the University of Kansas Hospital Training Complex from hosting plenty of people going through drills and exercising on Friday afternoon.
In partnership with McDonald's, the Chiefs hosted a Play 60 "Be the Change" celebration that saw more than 240 local elementary school children excused from school on Friday to exercise with Ronald McDonald, KC Wolf and Chiefs Cheerleaders, among others.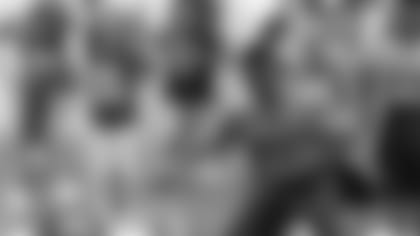 But it wasn't just about running around and having a little bit of fun on a Friday; these students were recognized for their efforts in promoting the Play 60 initiative.
The Chiefs Play 60 team and McDonald's selected nine Kansas City area schools as winners of this "Be the Change" campaign, which is designed to encourage students to initiate healthy lifestyle changes in their school community.
"The special thing about today is that these kids earned the right to be here," Chiefs president Mark Donovan explained. "They earned it by being leaders in their classrooms."
Jim Wagy, the owner and operator of several Kansas City area McDonald's and a driving force behind this partnership, understands the importance of reaching these kids and facilitating positive change in the community.
"We're here to celebrate the Kansas City area McDonald's restaurants who have teamed up with the Chiefs to recognize students, teachers and groups for their creativity and hard work in promoting healthy lifestyles," Wagy said. "Play 60 is a fantastic program that aligns with our beliefs and goals for promoting good choices and a healthy lifestyle.
"We all have to keep busy, keep active, and this is a great way for us to get in the schools and have a great day for these kids to come out and have some fun."
Wagy presented each school with a $250 check and a Play 60 circuit kit to take back to their school.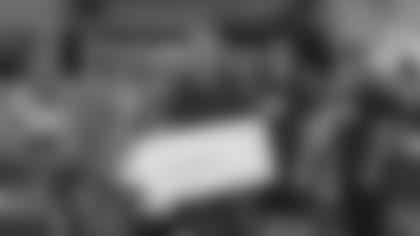 Donovan, along with former Chiefs wide receiver and current ambassador Kevin Lockett, spoke with the kids about the importance of eating right and being active.
"We'll put them through at least 60 minutes of exercise while they're here," Lockett explained. "But it's really about them being able to go back and spread the message to not only their schools, but their families as well.
"If each one of them can talk to another 10, 20, 30, 40 or 50 people, there will be thousands of people around Kansas City eating better and exercising more."
Lockett believes the message given on Friday will be received well by these kids.
"I think the big thing they'll learn is that 60 minutes of exercise is really just play for them," he said. "It comes in so many different forms and I think what they'll realize is when they go back and spread the message is that much of it will be accepted because they have no problem going out and running around on the playground."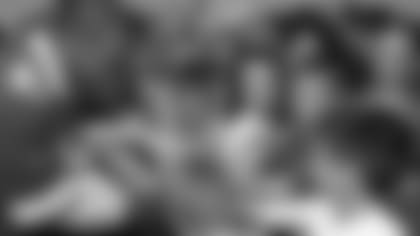 For Donovan, the celebration on Friday only highlighted the continued partnership between the Chiefs and McDonald's and how the two can work together to promote positive change within the community.
"The partnership with McDonald's is much more than what you see with our promotions on buy one, get one with sacks and things like that," Donovan said. "It's much more integrated into being part of the Chiefs community and this is one of the biggest programs we have.
"When we first started talking about Play 60 and being a partner with McDonald's, it resonated with both of us. We wanted to find a way to work together on this program and today is a result of that work."
On another level, the experience for these kids to run around on the same field that will be occupied by the Chiefs players in less than 72 hours as they begin preparations for the 2015 NFL season is special as well.
"I think everyone has memories as kids of being at places like this," Donovan explained. "We know from a lot of surveys and studies that they'll never forget this.
"To be able to impact that and share that experience with these kids who are Chiefs fans—that just makes that bond a little bit stronger."
The Chiefs Play 60 team and McDonald's have selected nine Kansas City area schools as winners of its "Be The Change" campaign designed to encourage students to initiate healthy lifestyle changes in their school community.