Anthony Sherman recovered a fumble to set up Alex Smith's 8-yard touchdown run with nearly 9 minutes left in allowing the Kansas City Chiefs rally to a 17-13 win over the Buffalo Bills on Sunday.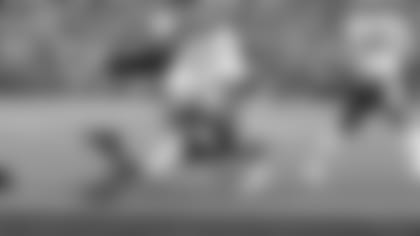 Jamaal Charles also scored on a 39-yard touchdown run as the Chiefs (6-3) scored twice in span of 4:31 to overcome a 13-3 deficit. The Chiefs defense then made a stand at its own 15 by forcing Bills quarterback Kyle Orton to throw four consecutive incompletions and turn the ball over on downs with 2:32 left.
Smith scored two plays after Sherman punched the ball out of the hands of Bills punt-returner Leodis McKelvin and then pounced on the loose ball at Buffalo's 26.
Orton hit Chris Hogan for a 25-yard touchdown pass for Buffalo (5-4). The Bills settled for two field goals, and Bryce Brown lost a fumble, in three trips inside the Chiefs 20.
The Kansas City Chiefs visit the Buffalo Bills in week 10 of the 2014 season.