It was a historic season for the Kansas City Chiefs' offense in 2018, as the unit led the NFL in points (35.3), yards (425.6) and touchdowns (66) behind the right arm of quarterback Patrick Mahomes and his top two targets in wide receiver Tyreek Hill and tight end Travis Kelce.
Hill and Kelce are no strangers to success, as each player entered last season with a 1,000-yard campaign already in the books, but their collective performance in 2018 was truly something special.
In this edition of Chiefs by the Numbers, we'll take a closer look at the duo's historic performance.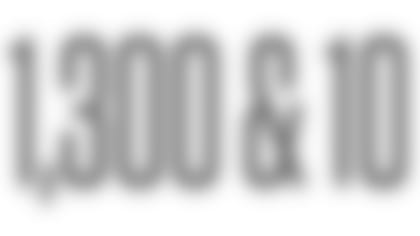 Only four players league-wide amassed 1,300+ receiving yards and 10+ touchdowns in 2018, and the Chiefs featured two of them in Hill and Kelce. Hill tallied 1,479 yards and 12 receiving touchdowns last season while Kelce recorded 1,336 yards and a career-high 10 scores.
It's a unique accomplishment, to say the least, as the only other players to accomplish the feat league-wide were Houston Texans' wide receiver DeAndre Hopkins and Green Bay Packers' wide receiver Davante Adams.
A team that features one player with those lofty marks is already a tough thing to come by, let alone for two players on the same team to do so. In fact, Hill and Kelce became the first pair of teammates in NFL history to each reach those figures in a single season.
Furthermore, Hill and Kelce joined Derrick Alexander (2000) as the only players in franchise history to tally 1,300+ yards receiving and 10+ touchdowns in a single season.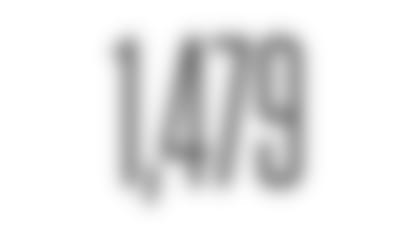 Speaking of Alexander, his season in 2000 stood as the most prolific year in terms of receiving yards (1,391) by a Chiefs' receiver in franchise history until Hill's 2018 campaign.
The speedy Hill broke that record with 1,479 yards through the air in only his third year as a professional – something that Alexander was actually on hand to witness.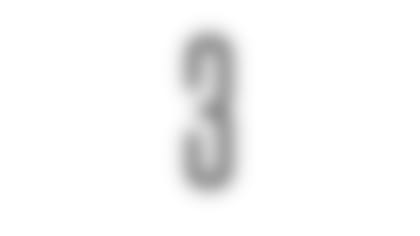 Kelce, meanwhile, established three milestones of his own in 2018.
He put together the most second-most prolific season in terms of receiving yards (1,336) by a tight end in NFL history – briefly holding the record himself before the San Francisco 49ers' George Kittle surpassed it during Week 17. The mark is far and away the best of all time at the position in franchise history, besting Tony Gonzalez's top season in 2004 (1,258 yards).
Kelce also tallied a career-high 10 touchdowns in 2018 while setting the franchise single-season record for receptions with 103, breaking Gonzalez's mark of 102 set in 2004.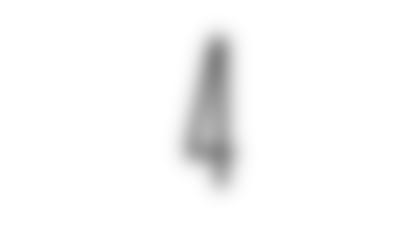 Lastly, Kelce's impressive season has him on the doorstep of some more history. He joined Greg Olsen as one of only two tight ends in league history to tally three-straight 1,000-yard campaigns in 2018, and with one more season of quadruple-digit receiving yards, he'll own the longest streak ever at the position.
Based on Kelce's production with Mahomes at the helm last season, he certainly has a shot at making some more history next year.