Playing cornerback in the National Football League is one of the toughest jobs in all of sports, but for Kansas City Chiefs' corner David Amerson, he's already facing some of the most challenging competition he'll see all season long in the form of speedy wide receiver Tyreek Hill.
"If you can run with a guy like that, you can run with anybody in the league," Amerson said following practice on Wednesday. "You're not going to face too many guys that can run that fast. It's going to make things easier in the games for sure.
"It definitely makes me better."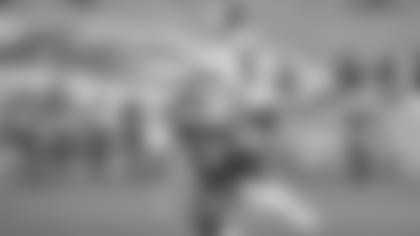 Amerson is entering his first season with Kansas City after spending the last three seasons with the Oakland Raiders. Injuries limited his chances on the field in 2017, but over the two seasons prior, Amerson tallied the second-most passes defensed in the NFL.
The former second-round pick spoke about his mindset as a defensive playmaker earlier this offseason.
"I'm a competitor, man," Amerson explained. "When you're out there on the field, you want to feel like you're the best person out there. You want to be that guy shutting people down and somebody that coaches, fans or whoever can rely on…just being the best. I think that's ultimately what drives me to do what I do."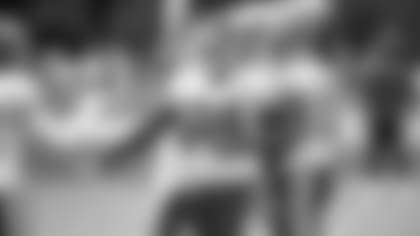 And now, facing the likes of Hill and the rest of the Chiefs' offense in practice, the 26-year-old Amerson is looking to regain the form that made him so effective not too long ago.
"I'm just getting better every day and finding things to work on – trying to stay active, trying to make plays and trying to stay productive," Amerson said. "Coach [Andy] Reid is old school, so the practices are a lot tougher, but I can see how it prepares guys for the games and why this has been a winning program over the years."
Amerson will have a chance to contribute to that winning culture soon enough.