There was a new face at practice for the Kansas City Chiefs on Tuesday as veteran cornerback Orlando Scandrick hit the field as a member of the red and gold.
Scandrick, who was released by the Washington Redskins earlier this offseason after spending a decade with the Dallas Cowboys, signed with Kansas City on Sunday in a move that adds an experienced presence to a largely youthful group of defensive backs.
And for Scandrick, it was a decision that centered around one thing.
"The winning culture," Scandrick explained. "There's a definite winning culture here, and at this stage in my career, it's all about winning. It's always been about winning for me from the beginning, and I thought this was a great opportunity."
That culture was evident when the 10-year veteran made his initial visit to Kansas City.
"I just had great conversations with [General Manager] Brett Veach, [Head Coach] Andy Reid, [Secondary/Cornerbacks Coach] Al Harris and [Defensive Coordinator] Bob Sutton," Scandrick said of his decision. "It felt like a family – like a real football team – and it's something that I wanted to be a part of."
A fifth-round pick of the Cowboys in 2008, Scandrick tallied 63 passes defensed, 27 tackles-for-loss, eight forced fumbles and eight interceptions over the course of his time in Dallas – a career that Reid saw plenty of as the head coach of the Philadelphia Eagles.
"It's neat to have him here. I've watched him grow, since his time that he was a rookie in Dallas, where I'd see him twice a year," Reid said. "He was a nickel, eventually becoming one of the best nickels in the National Football League, then he went out to corner. We've played him here a couple times, too. Now he's 31 years old – time flies."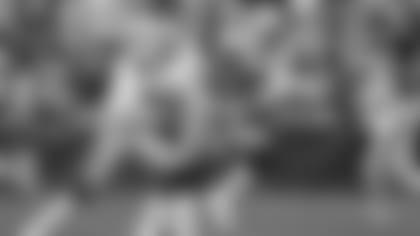 And now in Kansas City, Reid believes the veteran defensive back still has the ability to help the Chiefs on defense.
"He can come in and help us with his experience, and he can still play. He had a nice year last year and he can come in and help us, so that's what he's going to attempt to do," Reid said. "He's just starting off and learning, everything is being thrown at him, but he's a really smart kid. If you talk to all of his coaches, they'll say the same thing - he's very intelligent."
It's an interesting position for Scandrick, now the elder statesman on the Chiefs' defense, as he looks to get up to speed with the regular season approaching in just three weeks.
"This is like the first day of school every day for me," Scandrick said. "I spent 10 years in one locker room and kind of knew [my way around], so now I'm just trying to learn how they do things around here so that I can fit in."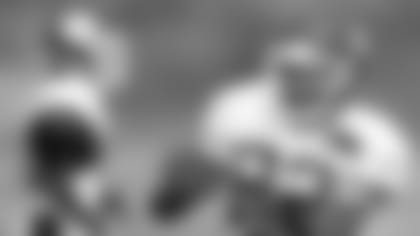 And as it turns out, Scandrick is already familiar with one of his teammates on defense in linebacker Anthony Hitchens, who signed with Kansas City this offseason after spending the last four years with the Cowboys.
"We texted back and forth before I visited here," Scandrick said. "Hitch is a great player and I feel like the roles are reversed now, he was the new guy in the locker room [four years ago] and I helped him get around, and now it's reversed where he's helping me find my way."
Scandrick already seems to have found his way to some degree, as he was watching film with the rest of the defensive backs on Tuesday in an effort to familiarize himself with Kansas City's defensive schemes – something he's confident he can accomplish in time to help the Chiefs when it matters.
"After being in the league for 10 years, there's only so many coverages or philosophies that a team can run," Scandrick said. "I'm just trying to learn the terminology and I'm trying to put myself – whether I'm a nickel or I'm a corner – in that position where I can mentally make those calls, so when I do get an opportunity to get out there, I'll be ready."