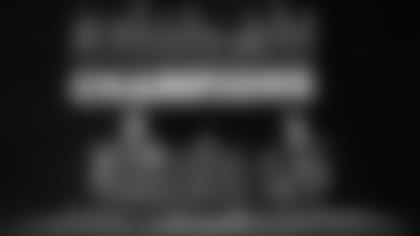 The Kansas City Sports Commission and Foundation is a privately funded non-profit that benefits the Kansas City region through sports by creating, attracting and managing major sporting events for Kansas City. The Foundation also promotes the lifetime benefits of sports for youth through educational initiatives, tournaments and clinics.
"It's a tremendous honor to be recognized by the Kansas City Sports Commission, but really, this award should go to our entire organization," Chiefs Chairman and CEO Clark Hunt said. "From Andy (Reid) and John (Dorsey) on the football side, to the business side of the organization, everything that was accomplished this past year has been incredible. I really view this award as an organizational award."
For more than a decade, Hunt has been involved in the leadership of the Kansas City Chiefs and in 2013, he began to revitalize the team, bringing in Head Coach Andy Reid and General Manager John Dorsey. Last year, the Chiefs saw the greatest single season turnaround in franchise history, breaking records and setting a new bar.
"It was one of the most memorable years that I've ever had in my association with the Chiefs," Hunt noted. "It was great to see the fans at Arrowhead every Sunday, supporting their team; they were a big asset in helping us get off to such a great start."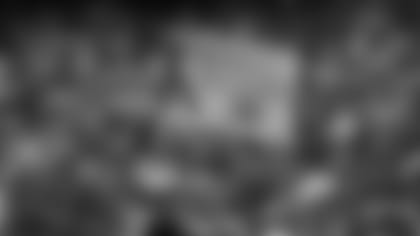 Looking ahead to the 2014 season, Hunt is hoping to build off the success from last year and take it a step further.
"It was an incredible year and I think it's important that we build off of that," Hunt commented. "We are already preparing for the 2014 season. I'm looking forward to seeing this coaching staff, in their second year, further develop and enhance the team."
Hunt was one of the five outstanding individuals recognized this year by the Kansas City Sports Commission. Other award recipients include Matt Besler, Sporting Kansas City defender, as the Kansas City Downtown Marriott Sportsman of the Year, along with, Shannon Vreeland, Olympic Swimmer, as the Kansas City Life Sportswoman of the Year. Adam Dorrel, Head Coach at Northwest Missouri State, was recognized as the Burns and McDonnell Coach of the Year, and the Shawnee Mission West Football Community was awarded the Sprint Community Champion.
Congratulations to all of the individuals recognized this year at the Kansas City Sports Commission Awards Banquet.