The NCAA Men's Final Four continues later tonight with the national semifinal games, matching Wisconsin vs Kentucky and Florida vs Connecticut. While the tournament has again captivated the nation, four members of the Kansas City Chiefs will be more than glued to their TVs for the games, cheering on the school they played for in college.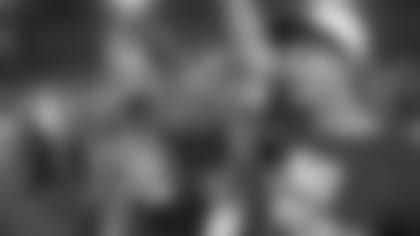 Chiefs G Chandler Burden - Kentucky Wildcats - T - (2009)
Burden played in 13-career games for Kentucky and recorded five tackles, four assists and one PBU.
We're going to the final four!!! Lexington here i come! — Chandler Burden (@ChandlerBurden) March 30, 2014
After the Kentucky Wildcats advanced to the Final Four last Sunday, topping Michigan, Burden reacted via Twitter.
@KCChiefs_Reid Cats are taking this one. Our height and talent is too much for Wisconsin to handle. Cats are going to the Championship! — Chandler Burden (@ChandlerBurden) April 4, 2014
Five days later, the former Wildcats tackle responded with a confident prediction for tonight's game.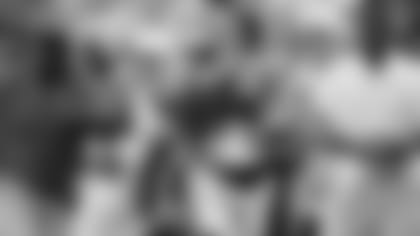 Chiefs WR Frankie Hammond Jr. - Florida Gators - WR - (2009-2012)
Hammond Jr. played in 46-career games for the Gators, recording 63 receptions for 809 yards and six TDs.
"My prediction is that Florida will beat UConn," Hammond Jr. said. "The Huskies squeaked by us in the regular season, with that last-second jumper by (UConn G) Shabazz Napier, but I think we'll come through, when it counts."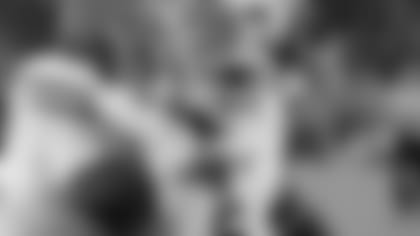 Chiefs DT Jaye Howard - Florida Gators DT (2008-2011)
Howard played in 45-career games for the Gators, totaling 80 tackles, 51 assists, 11.5 sacks, two PBUs and three fumble recoveries.
"I'm very confident," Howard said. "I think we're going to take it all. The Gators play together well; they're a solid team. They've fought through adversity, earlier in the season, and they're just gelling together and that's good."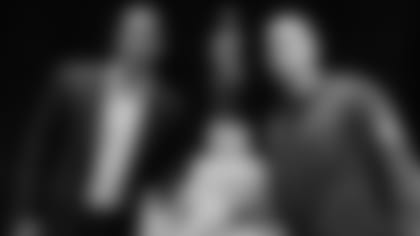 Chiefs FB Anthony Sherman (#49) Connecticut Huskies - FB - (2007-2010)
Sherman played in 51-career games for the Huskies, recording 17 carries for 61 yards, 48 receptions for 477 yards and one TD, as well as 44 tackles, 19 assists, one forced fumble and five kickoff returns for 63 yards.
"I think it's going to be a low-scoring game, like last time," Sherman said of Florida vs Connecticut. "I think it's going to be a 58-57 Huskies win and then, I think they'll beat Wisconsin in the title game."
The dialogue between the current Chiefs teammates is sure to continue, throughout the weekend, as well as after the National Championship Game on Monday night.