As the quarterbacks, rookies and select veterans reported to Kansas City Chiefs training camp on the campus of Missouri Western State University on Tuesday, coach Andy Reid took time to praise the success of their neighbors at the Truman Sports Complex, the Kansas City Royals, who currently have four more wins than any other American league team.
"Our players and the Royals players are very, very close," Reid shared. "I had the opportunity to go to spring practice out in Arizona when we were out there for the meetings and watch how they do things. They do a great job. We are pulling for them like crazy."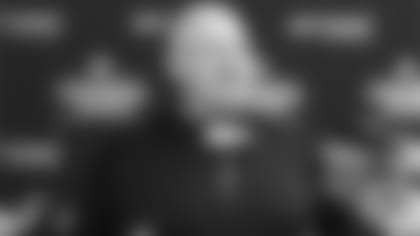 The Royals are currently one of the best teams in baseball and have recently made a couple of trades to put them in an even better spot as they look toward a hopefully long postseason run.
"This is their time of the year right here, man," Reid said. "They're cranking this thing up and they're going to go get a championship, so we're pulling for them and I know it's reciprocated the other way. They're big fans of ours and that's what it's all about."
As training camp picks up for a Chiefs team with high expectations heading into 2015, they'll support their neighbors as they head into the fall with high expectations as well.
"I think the people in Kansas City are very fortunate to have two great organizations like this. It's a beautiful thing from a fan's standpoint."
Chiefs rookies, quarterbacks and coaching staff arrive at Missouri Western State University in St. Joseph Missouri for the 2015 Training Camp.