Just over 40 hours away from kickoff, the Kansas City Chiefs wrapped up another productive practice, anticipating a tough Week 5 matchup with the Tennessee Titans on Sunday.
Following their late-morning practice, Chiefs head coach Andy Reid addressed the media, providing the latest injury updates and thoughts about the Titans.
""Really, the only two listed as out are Eric Fisher and Travis Kelce," coach Reid said. "Everybody else worked today at some level; Anthony Fasano did a little bit. When I say some, he's the one who did the least. Other than that, we look forward to having the opportunity to play the Titans. We know they're a good football team. The guys have had a good week of practice and prepared themselves to go down and play a good football team."
With the news of Fisher being out, the Chiefs will again rely on the versatility of other offensive linemen to step in, with the next-man up mentality.
"Injuries are part of the game," Chiefs OL Geoff Schwartz said. "There's nothing fun about them. Nobody likes them, but we know that guys have to be ready when there are injuries. Coach has done a good job, getting us prepared for these situations."
Chiefs OL Donald Stephenson says the team's expectations aren't altered by injuries.
"We have a lot of expectations," Stephenson said. "Guys that are not playing right now, they know at any time, they could go in; so, they prepare just like the guy that's playing. That way, nobody falls by the wayside, when the second guy comes in. That's basically the expectation of the whole organization."
The Chiefs O-line will be protecting QB Alex Smith, who kept Sunday's contest in perspective.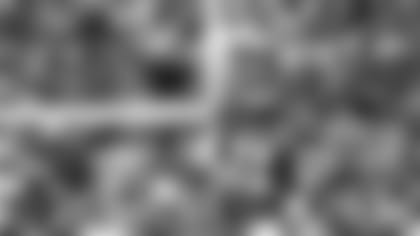 ](http://www.kcchiefs.com/media-center/photo-gallery/Chiefs-vs-Giants-Photo-Gallery/25596115-84b7-4874-be2f-a5df8e02a993#193ecfdf-b438-437a-8782-080e0ca983f8)"Every week is big," Smith said. "Every game is big and you want to win every single game and they're all really hard to win. This one's no different. This is a good football team, that's playing really good football, right now. We're on the road at their place, so, it'll be a great challenge for us, no question. I think we've got our hands full and we're just going to go out there and execute on Sunday."
Chiefs WR Junior Hemingway summarized the vibe around One Arrowhead Drive.
"You can tell we're trying to do something that we know we can do," Hemingway said. "We are a family and we're trying to make sure we do everything right. We talk in practice and make sure we do everything correctly. We make sure we run routes right, making sure we know every position, so that when the game time comes, we can go full speed."
As for the Chiefs defense, it's again anchored by DT Dontari Poe, who says the team's continued work and discipline is paying strong dividends.
"A big difference," Poe said. "It's momentum, it's confidence, it's pretty much everything at this point, just coming out there knowing what we can do, knowing what we are capable of doing is just a good feeling."
Just days away from kickoff, Chiefs rookie defensive end Mike Catapano said the team is amped for Sunday.
"We're confident, but we know what's ahead," Catapano said. "We have a real road test, against a physical team that has had success this year and had some good wins; we just have to keep rolling and do what we do best and focus on ourselves and what we can do to win this game."
Chiefs Two-time Pro Bowl LB Derrick Johnson spoke to the talent of the Titans.
"They're a physical team," Johnson said. "They're 3-1 and they are really good at home. They're a veteran team. They have a lot of guys that can get the job done; from offensive line to running backs, receivers and tight ends, they're stacked, everywhere."
The Chiefs will enjoy one more night in their own beds, before tomorrow's flight, followed by meetings, dinner and rest, and then, the moment we've all been waiting for, game day on Sunday. Kickoff is slated for 12:00 PM CDT. Click here for the latest Chiefs injury report.