With the snow melting outside, the Kansas City Chiefs wrapped up practice inside, concluding their final preparations at home, before traveling to San Diego on Saturday.
Shortly after 1:00 p.m. today, Chiefs head coach Andy Reid walked off the practice field and provided the latest injury updates, entering their Week 17 matchup against the Chargers.
"Okay, these are the injuries," coach Reid said. "Dwayne Bowe is out with a concussion. He went through practice on Tuesday, off on Wednesday, came back yesterday and didn't feel right. Rick (Burkholder) checked him out and we had our docs check him out and he has a concussion. He's in the program now. He'll go through the protocol and we'll see how he does, but for this game, he's out. Tamba (Hali) is listed as out for this game. He's got a swollen knee. He is making progress, so that's a good thing. Then, everybody else practiced today. We kept the same practice schedule that we have and everybody practiced and is getting themselves ready to play against a good Chargers football team. We'll load up the plane and head there tomorrow."
With the absence of Dwayne Bowe on Sunday, the Chiefs WRs will take it upon themselves to be prepared and have done so, all season long, according to Chiefs WR Junior Hemingway.
"Every week, we prepare the same way," Hemingway said. "All week, we've been making sure we're mentally ready, just in case whatever happens, we'll be able to go in and fill that spot, so there won't be any slowdowns or no break in the offense; we're ready."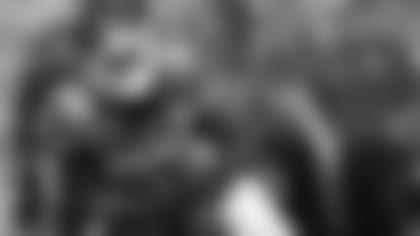 Hemingway credits the Chiefs coaching staff for helping prepare him for whatever opportunity is presented.
"Coach Reid and everybody coming in and coaching, I've learned a lot this year and that opened my eyes to a lot," Hemingway said. "Whenever I am on the field, I try to maximize each rep and I try to do the same thing in practice; when I get out there on the field, if the ball comes my way, I look to make the play."
Fellow Chiefs WR A.J. Jenkins agreed with Hemingway and described the team's final practice week of the regular season.
"We came out and worked hard all week," Jenkins said. "The season is winding down and we just have to keep working hard and finishing strong. I don't think anyone wants to end on an "L", going into the postseason, so, we definitely want to get some momentum going and keep that going through the postseason."
On the defensive side of the ball, Chiefs LB Justin Houston participated in full practice again and told reporters afterwards what he's learned about his game, since his injury.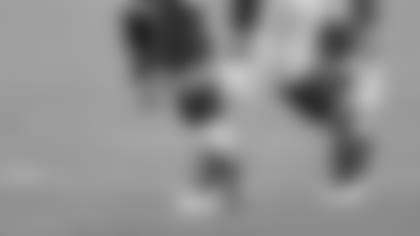 "Some things I can do with my technique," Houston said. "It's easy to say you see things you were doing wrong, when you get to see it from a different angle. Watching it on TV, I can see the game from a different angle, so I can see some things I can work on and get better at."
Filling in, during Houston's absence has been Chiefs LB Frank Zombo, who highlighted some must-dos against the Chargers offense.
"I think making sure we're all on the same page," Zombo said. "They're a hurry-up offense, so we have to communicate and get the call from the sideline and make sure everyone is doing the right thing. I'm looking forward this week, because I've played these guys before; I got substantial reps when we played them last time, so, I feel like I'm familiar with them, but we all have to study more so we're on top of our game."
You're likely familiar with the saying, 'It's not how you start, but how you finish that counts,' Chiefs LB Akeem Jordan has a different interpretation.
"Just like you want to start the season off right, you want to finish it right," Jordan said. "That's the whole goal; you want to go into every game wanting to win. It's all about winning. You don't take games off; you don't look forward to any other game, but the game that's in front of you."
And that's just the way the Chiefs are approaching Sunday's AFC West rivalry against the Chargers.
For a look at the Chiefs injury report from Friday, click here.