The Kansas City Chiefs' comeback win over the Denver Broncos on Sunday night continued an astounding trend that has helped propel them to one of the best records in the AFC.
With 2:31 remaining in the fourth quarter and the Chiefs trailing by eight, ESPN's win probability algorithm gave Kansas City just a 1.9 percent chance of winning the game. The Chiefs defied the odds, scoring a touchdown and a two-point conversion in the game's closing seconds before kicker Cairo Santos nailed a 34-yard, game-winning field goal in overtime.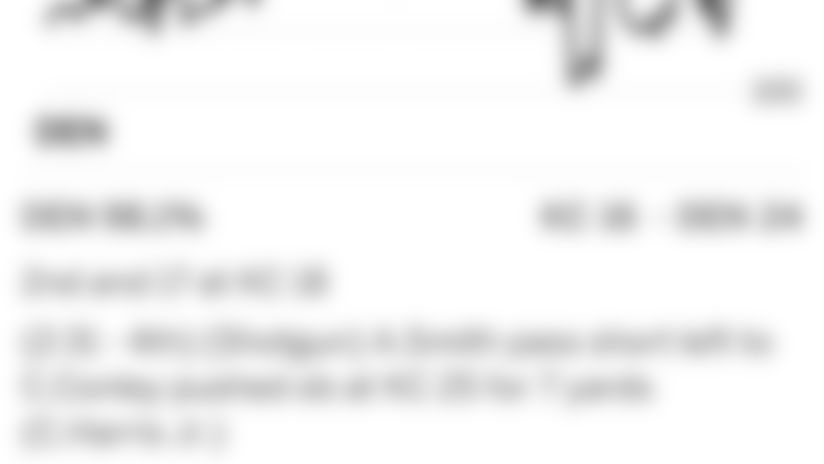 Despite the overwhelming odds against them, the Chiefs were in familiar territory. In fact, it was the third time this season that Kansas City has won a game in which it had less than a 2 percent chance of winning in the second half, according to ESPN's calculator.
Kansas City's knack for the dramatic began in the season opener against the San Diego Chargers. The Chiefs trailed by 17 points with 12:12 remaining in the fourth quarter and owned a 0.7 percent chance of winning before scoring 23 unanswered points and winning, 33-27, in overtime. It was the largest comeback in the 56-year history of the franchise.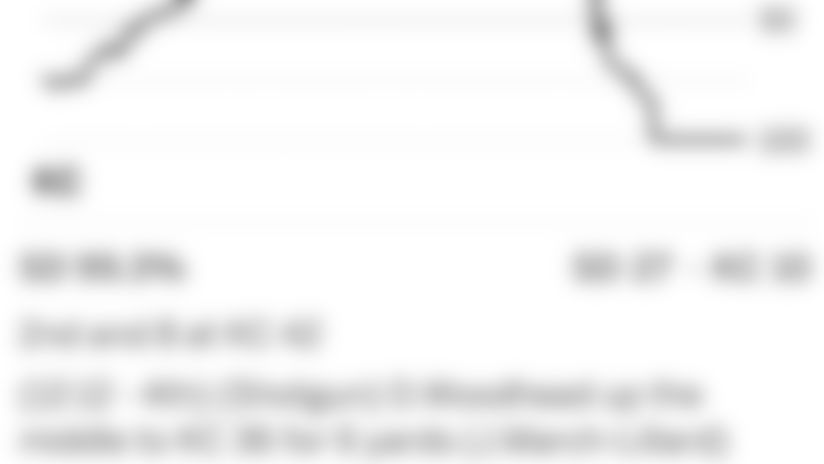 The Chiefs were at it again on Nov. 14 against the Carolina Panthers, trailing by two touchdowns with 2:57 left in the third quarter. The Panthers were in the midst of a 20-play drive, milking over 10 minutes off the clock and threatening to make it a three-score game, shrinking the Chiefs' odds of winning to 1.9 percent. Kansas City's defense held, however, and the Chiefs went on to win in the game's closing seconds, 20-17.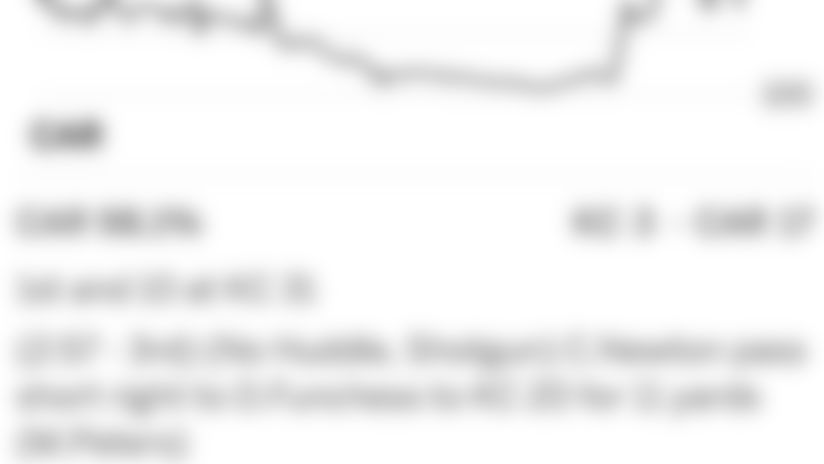 As of Sunday night's improbable win, the tally is now at three.
"It's the heart to win," tight end Travis Kelce said. "If you give us literally 1 percent, we'll take that chance and try to turn it into something great. It's happened throughout this year and last year it's kind of where we struggled - to finish games. So it's us learning from what we've done in the past and taking control of it."
The approximate odds of winning all three games – in all of which Kansas City was hanging on by a mathematical thread – was 1 in 461,680.
But the odds don't seem to apply to this Chiefs team, as the old saying rings true:
It's not over 'till it's over.