The Senior Bowl continues to be a big part of the evaluation process for general manager John Dorsey and the Kansas City Chiefs.
The postseason all-star game attracts some of the best prospects in the country.
In 11 of the last 12 years, there were at least 82 players drafted by NFL teams who competed during the week of practices in Mobile, Alabama.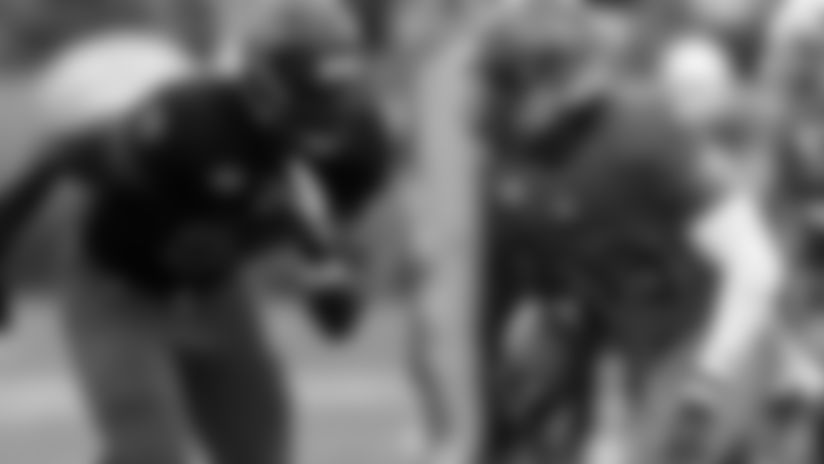 (Former Villanova DL Tanoh Kpassagnon and Toledo RB Kareem Hunt at the 2017 Senior Bowl)
This year, there were 85 players drafted who competed in the Senior Bowl, and with 253 players being selected during the 2017 NFL Draft overall—that means one-third of all players drafted were down in Mobile at the end of January.
Over the past five years leading the Chiefs, Dorsey has drafted at least one player who competed in the Senior Bowl every year and eight players in total.
There are 15 players currently on the Chiefs roster who competed in the Senior Bowl in their respective draft years. 
Current Chiefs Who Played in Senior Bowl
"It's the number one all-star game on the circuit," Dorsey said of the Senior Bowl. "The ability to have some of the finest football players in this draft class be at that bowl game speaks to the quality of what it represents. It's that first chance to really assess guys. Certain guys stand out to you, and that makes you do your due diligence and research even harder and see what really makes them click.
"I think this year, there were a couple of guys there that popped out, and I wanted to do more research on. We got some players out of that bowl game and that's always a good thing."
The Chiefs took Villanova defensive lineman Tanoh Kpassagnon in the second round, and then selected Toledo running back Kareem Hunt in the fourth round—both players were considered standouts during Senior Bowl week this year.
Hunt was named the North team's MVP of the game after carrying the ball 15 times for 118 yards, also adding one catch for 11 yards.
Kpassagnon finished with two tackles, including one for loss and a sack.
The Senior Bowl is the last time these players are evaluated for what they'll be asked to do when they get to the NFL—to put on the pads and play football.
After the Senior Bowl, the rest of the pre-draft evaluating is done with the players wearing shorts.