For thirty-four years, the Kansas City Chiefs have reserved a preseason game at Arrowhead Stadium for the betterment of this community. It's raised more than $13 million for various causes in that time - establishing itself as the top philanthropic event of its kind in the NFL – and for a second-consecutive year, the Chiefs Charity Game this August will benefit Cornerstones of Care.
The game raised nearly $500,000 for the organization last summer – the first of a three-year partnership – and it aims to generate even more funding this time around on August 10 when the Cincinnati Bengals come to town.
"We're so happy to be partnering with the Hunt Family Foundation and the Chiefs again. It really gives us an opportunity to share with the community what our needs are and to raise some money to help provide those services," said Denise Cross, President & CEO at Cornerstones of Care. "Our goal is $650,000 for this year, and we hope we can exceed even that."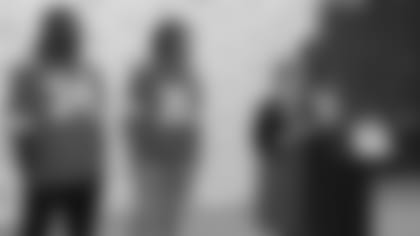 It's certainly a cause worth supporting.
Cornerstones of Care works with children, young adults and families to achieve safety and health through a variety of areas, including education, mental and behavioral health, foster care and adoption, youth support, family support and community trainings. Annually, Cornerstones of Care serves more than 7,000 children and families in Kansas, Missouri and beyond.
The Charity Game exists as an opportunity for local sponsors to get involved with that mission, as the non-profit will have several assets – including suites – available at different donation levels that will directly fund the work Cornerstones of Care is doing right here in Kansas City.
In fact, Cross explained in detail where exactly this year's proceeds will go.
"We're targeting these funds toward our new pediatric health center, which we'll be launching later this year," Cross said. "It will provide medical and behavioral health services to youth in foster care and other vulnerable youth. We'll also be using those dollars to help bring other safety measures to our campus to ensure that our kids are safe and getting the high-quality services that they need."
On hand for the announcement were four members of the Chiefs' defensive secondary - including Bashaud Breeland, Charvarius Ward, Tremon Smith and Leon McQuay - who each stuck around afterward to run the kids living on campus through a series of Play60 activities.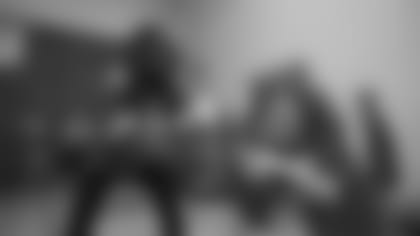 "It's an honor to be out here with these kids who might not have everything they need at home. We're kind of playing that big-brother role," Smith said. "These kids look up to us, and to see their faces when we come and play with them – like a simple game of catch - is just amazing."