On Wednesday, Chiefs rookie De'Anthony Thomas was named the AFC Special Teams Player of the Week after his performance last Sunday against the Oakland Raiders.
It was Thomas' 81-yard punt return for a touchdown, which was the 12th-longest return in franchise history, that got the scoring started for the Chiefs on the way to their 31-13 victory.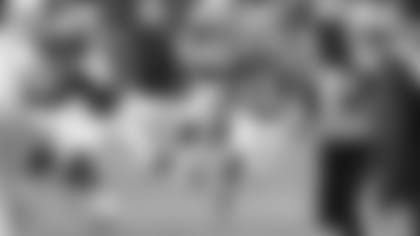 Thomas had eight punt returns on the day that totaled 156 yards, which sits as the second-best performance in franchise history (Dexter McCluster - 2013).
Prior to Sunday, the Chiefs only had two returns for touchdown against the Raiders in Arrowhead Stadium during their long-standing rivalry. The last was Tamarick Vanover back in 2000 and the first was JT Smith in 1979.
Photos from the Chiefs Week 15 matchup against the Raiders