The Chiefs' Alex Smith knows exactly how much weight Titans quarterback Marcus Mariota feels as the first-round pick tries to turn around the fortunes of Tennessee.
He was in a similar position in San Francisco a decade ago.
"For me, it was battling the anxiety of being the top pick and justifying that, and that's what I fought for so long, and it took me a while," Smith said shortly after leading Kansas City to a weather-shortened 34-10 victory over the Titans on Friday night.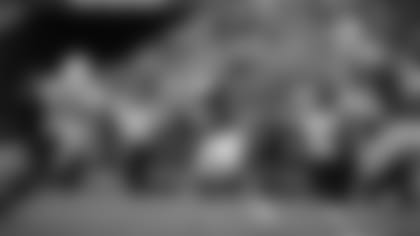 "In some ways," he said, "you have to play yourself out of that, and I think I did."
Enough to solidify the starting job with the Chiefs, where Smith has flourished in coach Andy Reid's West Coast offense. He was 16 of 18 for 171 yards and two touchdowns in less than a half against Tennessee, almost certainly his final tuneup before the regular season.
Meanwhile, Mariota misfired on his first three throws before completing seven of his last eight attempts. He threw for 99 yards while playing the entire first half.
"Kansas City has a very good defense, and for us to be able to score points against them, it says a lot about where we have come from," Mariota said. "A lot of it we can still improve."
The game was called with 3 minutes, 50 seconds remaining after thunder rumbled and lightning streaked across the sky. Heavy rains had turned one end zone into a lake.
By that point, starters and backups had mostly finished their dress rehearsals.
Aaron Murray took over late in the first half and wound up throwing for 146 yards and two touchdowns with an interception, while backup Chase Daniel got the night off for KC.
Chiefs running back Jamaal Charles, who played 10 snaps total the first two preseason games, carried three times for 26 yards and caught two passes for 15 yards. Jeremy Maclin hauled in seven catches for 65 yards, including a 29-yard touchdown grab that made it 7-0.
Travis Kelce also caught a touchdown pass for Kansas City, while All-Pro linebacker Justin Houston had his first sack of the preseason when he tracked down Mariota before halftime.
"We have everything we need to do the things we want to achieve this year," Maclin said. "It all starts with the guy under center and we have all the faith in the world in him."
The Titans, still trying to settle on an offensive line, struggled to move the ball on the ground. Bishop Sankey ran six times for just 17 yards, while former Chiefs wide receiver Dexter McCluster at least managed to move the chains when he got a handful of carries.
Zach Mettenberger, who had played so well for Tennessee that some have wondered whether he'll be traded, took over to start the second half. He was 3 of 11 for 38 yards.
Antonio Andrews had a short touchdown run late in the first half for the Titans.
"Obviously we didn't start the way we wanted to. A lot of it was because of mistakes we made," Titans coach Ken Whisenhunt said. "There were too many penalties, we fumbled the ball one time, we jumped offsides and we missed tackles. Those are the things you can't do."
Photos from the Chiefs third preseason game against the Titans