The hardest part was watching the games. That much was definitive.
When Kansas City Chiefs veteran defensive lineman Allen Bailey spoke with the media following Friday's OTA practice, the seventh-year player out of Miami talked about working his way back from a torn pectoral muscle that cost him most of last season.
"Everything overall was tough," Bailey, who played in just five games before being placed on injured reserve, explained. "But watching the games and seeing this play happen, knowing you could have played it this way or that way—I mean, you aren't out there so you can't really coach them up on that or do anything about it, but it was tough."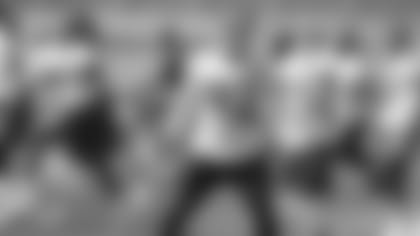 In Bailey's place, rookie Chris Jones and second-year player Rakeem Nunez-Roches saw extended action on the field.
Bailey said he'd routinely text with those guys after games and during the week to help in any way that he could, but his focus was on rehabbing and preparing to be ready for this season.
"This whole year is a different mindset," Bailey noted. "That's the most time I've missed, ever, in my career. So, it's a whole different mindset this time.
"It's just focus," he added. "I know I'm the oldest in the room, so there's a lot of lead by example in there. But also, coaching from my perspective, not just letting (defensive line coach) Britt [Reid] have to do everything, but giving tips when I see things as well."
In his seven years with the Chiefs, Bailey has played in 72 games with 35 starts. He's amassed 94 tackles and 11.5 sacks at a position that's often focused on helping the guys around him make plays.
With the offseason departures of veterans Jaye Howard and Dontari Poe—Bailey finds himself as the only seven-year veteran amongst a young and talented group.
When asked about Jones, who is coming off a phenomenal rookie campaign, Bailey said the "sky is the limit" for him.
Bailey also spoke about the rookie second-round pick out of Villanova, Tanoh Kpassagnon, who stands at 6 feet 7 and 289 pounds.
"He's a big fella," Bailey laughed of Kpassagnon. "Coming from college to now, there's always a learning curve for everybody. So, he's getting used to his body. I don't think he understands the potential of his body because he's so big and long.
"I think with time and learning things from the players around him and coaches, he'll pick it up pretty quick."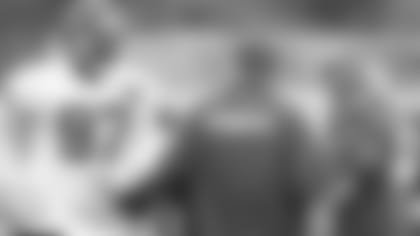 Bailey's six-month rehab process from the pectoral injury concluded about a week before OTAs began. He said he's 100 percent right now and has his full strength and motion back.
"The rehab went well," Bailey—crediting head athletic trainer Rick Burkholder and the guy he worked with every day—assistant trainer Evan Craft—for getting him right, explained. "The staff did a really good job and didn't rush me back, and we got the strength and motion back, and now we're back into it.
"I was itching to get on the field. The injury sucks, a lot of free time with nothing to do."
With Jones, Kpassagnon and the other young guys on this roster, Bailey understands what's expected of him.
"I don't think it's about being vocal," Bailey explained of his leadership style. "It's a silent thing in there. Everybody knows what we have to do. We shouldn't have to hoot and holler—especially at D-line. We already know our job and what we have to do to set the tone.
"If we aren't setting the tone, things aren't going to go very well."
That's the attitude and mindset you want in your defensive linemen, and the Chiefs will benefit from having Bailey back on the field.