With the 207th overall pick in the 2013 NFL Draft, the Kansas City Chiefs selected LB Mike Catapano from Princeton University.
Mike Catapano (Bayville, N.Y.), who played defensive end and was a strong reason why the Princeton defensive line was so dominant in 2012, earned unanimous selection to the All-Ivy first team. Catapano led the Ivy League with 12 sacks and ended the regular season ranked second in the Football Championship Subdivision with 1.2 sacks per game.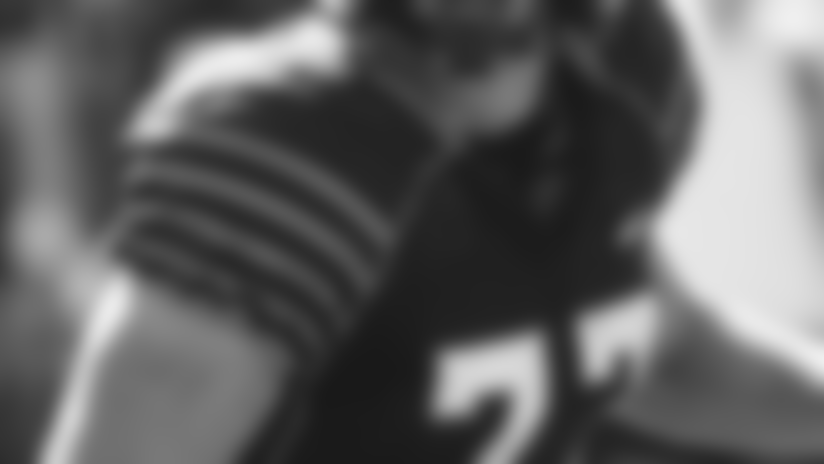 "I can't even put it into words what this feels like," Catapano said after being drafted. "It's been such a long road and to be taken by such a historic franchise in Kansas City, I can't even put it into words right now honestly, I'm on cloud nine."
The Ivy League sack leader also ranked second in tackles for loss with 15.5, just a half tackle off the League lead, ranking ninth nationally in that category in 2012.
The two-year co-captain ended the season with 41 tackles, totaling five games with at least two tackles for loss and five games with no less than five tackles.
Ivy League competition brought out the best in Catapano, who led Princeton to its biggest turnaround in more than two decades. He had more than one sack in four of the seven Ivy games and had at least half a sack in six games.
Catapano added five pass breakups, three QB hurries and three forced fumbles during the season. After the Tigers were the seventh-ranked defense in the Ivy League in 2011, Catapano helped Princeton improve to the third-best scoring defense in 2012. Princeton produced its first winning season in Ivy League play since 2006 and remained in the championship hunt until the final Saturday of the season.
At Princeton's pro day, Catapano ran the 40-yard dash in 4.75 seconds on each try. He recorded a 37 1/2-inch vertical jump and a 9-foot-8 broad jump. His time in the short shuttle was 4.31 seconds and he completed the three-cone drill in 7.09 seconds. Catapano also showcased the great upper-body strength that helped him shed blockers en route to a QB sack, bench pressing 225 pounds 33 times.
Despite playing DE for Princeton, Chiefs head coach Andy Reid said the team plans to use Catapano as a linebacker.
Catapano was named the defensive player of the year for the 2012 Asa S. Bushnell Cup, awarded by a vote of the Ivy League's eight head football coaches to the players who display outstanding qualities of leadership, competitive spirit, contribution to the team and accomplishments on the field.