On home Sundays in the fall, time and time again, Kansas City Chiefs fans have proven that all you need is a grill and great company. It's a tradition that spans since before the mid-1800s. 
Some may call it a pastime, but to many in the Kingdom, it's like a religion.
Tailgating is part of the culture for those who fill the seats of Arrowhead Stadium, and each week, the Kansas City Chiefs will highlight an upcoming matchup-themed recipe. So whether you're filling the lots at Arrowhead or catching your Chiefs from the comforts of your own home, you'll have a suggestion to make your Sunday's a little bit better.
If you missed our Week 17 tailgate item, you can find it here!
Walking through the parking lot at Heinz Field, you can't help but notice that tailgating is a hot topic of discussion throughout Pittsburgh. There was a major upset in 2016, and it didn't happen on the field, but rather, via a poll by USA Today, as to where the best cheesesteak in Pennsylvania was made.
The winner wasn't a Philadelphia restaurant, as one might expect, but instead, the "Groove Cheese Steak Company" in Pittsburgh, Pa.
This week's Chiefs Eats features, "Cheese steak with sautéed onions, red and yellow bell peppers, jalapenos, topped with melted Monterrey Jack cheese and provolone, served with French fries," presented by Hy-Vee.
2 LB of medium rare sliced beef from your local Hy-Vee Deli (thinly sliced works the best, use 8 oz. per sandwich)
4 hoagie buns, sliced open to create a pocket
2 of each red and yellow bell pepper (cut into julienne strips)
1 medium yellow onion (cut into julienne strips)
1 cup jalapeno peppers, pickled and drained
4 slices of Monterrey Jack cheese
4 slices of provolone cheese
2 LB russet potatoes, peeled and cut into thin fries
Your favorite BBQ rub to taste, sprinkled over the fries after they come out of the hot oil
This is going to be an incredible game, so let's make this an easy-to-put-together recipe so you can enjoy every minute of it. Visit your Hy-Vee deli for the two pounds of thinly sliced roast beef and your Hy-Vee bakery for some fresh hoagie rolls.
Start by using a sauté pan over medium-high heat. Once the pan is hot, add the two teaspoons of olive oil to the pan, followed by the sliced yellow onions. Let the onions cook until tender (about 5-6 minutes) and then add the bell peppers and drained pickled jalapenos. Cook these together for another five minutes and then season with salt and pepper and toss together. These can be cooked earlier in the day and then reheated just before building your sandwich.
In another large sauté pan over medium heat, heat the already cooked, sliced beef and cook just long enough to heat the meat. This should only take five minutes or less. I pre-cut the buns and have them ready to load with the heated beef, followed by the hot sautéed peppers and onions and then I finish with the blend of two great cheeses. I lived in Philadelphia, and I love the traditional cheesesteak, but wow, this one is amazing.  I know traditional Philly cheese steaks call for a type of cheese whiz, but I love the blend of Monterrey Jack and provolone cheeses. If your other ingredients are hot, they should melt the cheese. If not, wrap the sandwiches in foil and place them on a hot grill or in a hot oven for 5-7 minutes.
The French fries are great to make because you can really taste the flavor of the potatoes and tossing them in your favorite BBQ rub just makes them pop. I peel and slice them ahead of time and keep them in cold, salted water so they won't discolor. Before frying, drain them and pat them dry. Get your two cups of canola oil hot (you want to bring the oil up to 350 degrees) and submerge the French fries in the hot oil. They should take 5-6 minutes to fry and then when they are done, place them on absorbent towels and toss them with your favorite BBQ rub.
The only thing to do now is feast like a king or queen and get ready for some playoff football.
Tweet us a photo of your tailgate@Chiefsand your Chiefs Eats dish could be featured onChiefs.com!*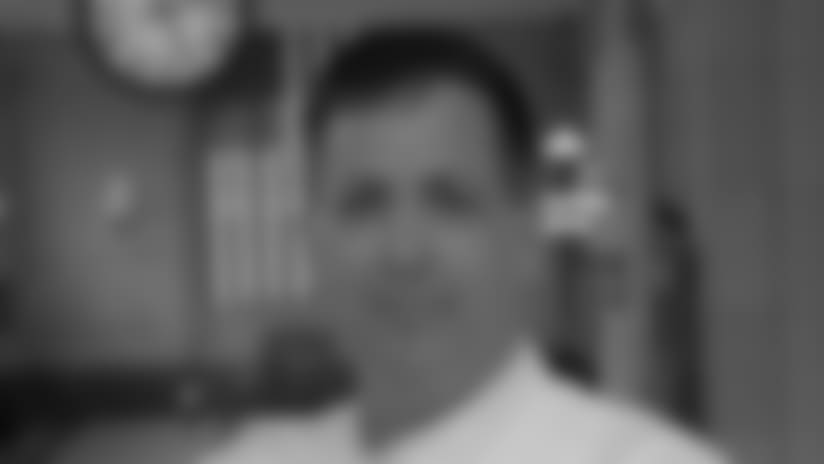 Recipe by Chef Mark Webster CEC,CCE,AAC,HGT - Retail Chef at Hy-Vee Lee's Summit West