If you're a college basketball fan, your night has likely been planned around tonight's Final Four matchups, Louisville vs Wichita State and Syracuse vs Michigan.
While there are basketball fans on the Chiefs roster, none are more excited than Chiefs WR Josh Bellamy
(681 yards and seven TDs with the Louisville Cardinals), Chiefs WR Junior Hemingway (Michigan Wolverines-2011 Sugar Bowl MVP) and Chiefs OL Ryan Durand (Three-year starter at Syracuse, All-Big East player).
I caught up with the guys this week to get their thoughts about their former schools, heading into tonight's games.
"I'm excited," said former Louisville Cardinals WR Josh Bellamy. "I've been watching the games and it's real exciting to see our boys and girls (teams) both in the Final Four, hopefully we can win them both."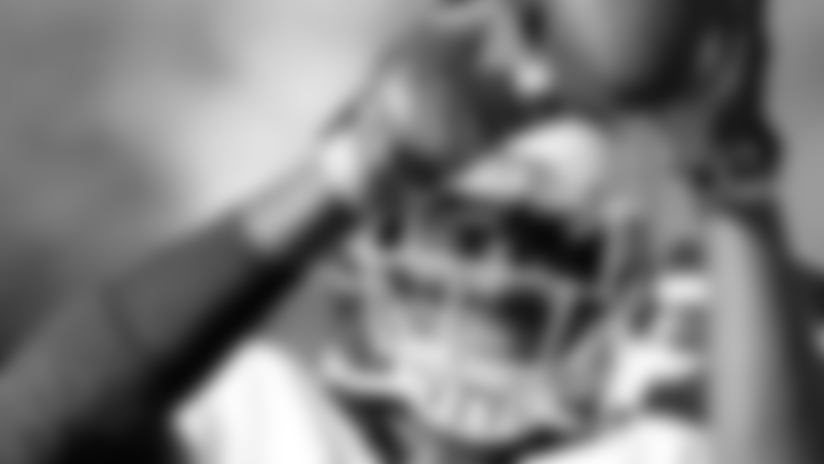 Meanwhile, the Syracuse-Michigan matchup has Ryan Durand and Junior Hemingway disagreeing.
"(I'm) Very confident," Durand admitted about Syracuse.
"They had a tough loss to Louisville in the Big East Championship and I think we're going to see a rematch.
(Syracuse) Coach (Jim) Boeheim is a great coach and he'll get them ready. (I) gotta go with the home team, man, because I went there and we have the best mascot ever, Otto the Orange."
The former Michigan wide receiver refused to back down.
"I got all the faith in the world in my Wolverines," Junior Hemingway said.
"The way they have been playing basketball out there, having fun, moving the ball around, in the Kansas game, they continued to fight through the whole game and just came back and stayed positive; I love it.
It's the Final Four; you know it's going to be a good game. Syracuse is a good team; they're always a good program. It's going to be a good game between the Wolverines and the Orange, so I'm looking forward to it."
Regardless of who wins tonight, much of the nation has been captivated by the strength and perseverance of Louisville guard Kevin Ware, who suffered a broken leg after a horrific injury, during last Sunday's Elite Eight matchup against Duke.
All three Chiefs players were quick to offer words of encouragement to Kevin Ware.
"I wish him the best," Hemingway said. "I hope God blesses him and he comes back from it and that he stays positive and continues to work; I feel that he will."
"My first thoughts were, my prayers go out to him and his family," Durand said.
"It's a shame something like that happened to such a talented player, such a freak accident. Keep the faith. Every great man goes through hardship, so just get out there and once you get healthy, get motivated and get back into shape and keep playing ball."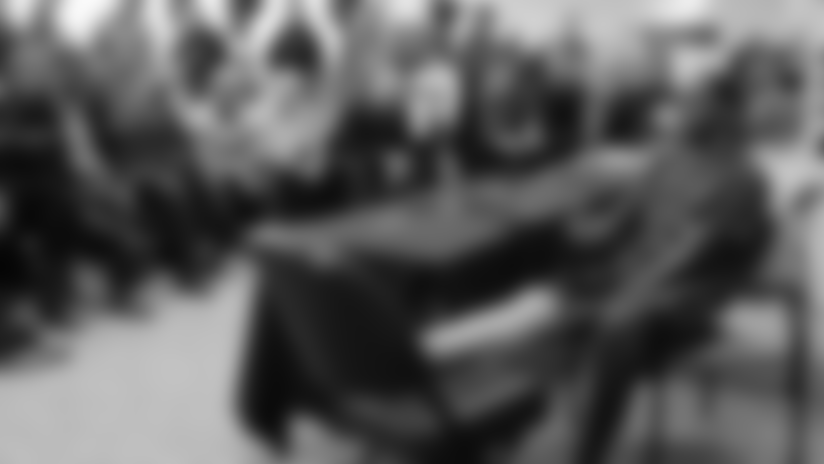 Bellamy offered well wishes to Ware on behalf of the entire Louisville Cardinals family.
"Things happen and I pray for him and hopefully he has a speedy recovery," Bellamy said. "I know everybody at Louisville is praying for him and everybody is with him in spirit."