The Kansas City Chiefs received a coaching staff makeover during the offseason; apart from LBs coach Gary Gibbs and secondary coach, Chiefs HOF, Emmitt Thomas, the team's sideline will be paced by a lot of new faces, including special teams coordinator Dave Toub and his assistant Kevin O'Dea.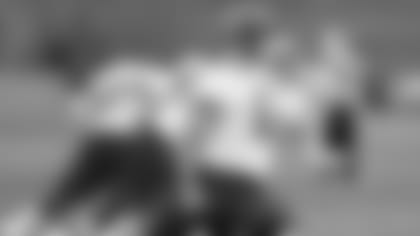 The duo inherits a Pro Bowl punter, Dustin Colquitt and his good friend, Chiefs kicker Ryan Succop, who described the impact of both coaches.
"Obviously with Dave and Kevin O'Dea coming here, they both kind of do different things for us," Succop said.
"They're both great coaches; if you look at the success they had in Chicago (Bears). We're looking to bring it here and have the same success and really help us win some games. For me, in particular, I work a lot with Kevin, because he's more of the kicking coach and really understands the fundamentals and the mechanics. It's been really a blessing to be able to work with him, because he's able to point out things that I didn't realize I was doing wrong. It's going to make a big difference. I'm really excited about it."
Succop, who made 28 of 34 kicks last season, is currently the lone kicker on the roster and has no complaints.
"I like getting all the reps," Succop said. "I think that's a good way to do it. I just have to go out and keep hitting the ball well and not worry about anything else."
The guy responsible for holding the pigskin before Succop attempts to give the Chiefs three points or a PAT, is the aforementioned Pro Bowl punter Dustin Colquitt, who also spoke to the influence that coach Toub and coach O'Dea provide the team.
"Dave came in here with a lot of good things that happened in Chicago. We're hoping he brings that here. He was able to do a lot of things, obviously, when he had Devin Hester. There's a lot of key things that you have to get; you have to have guys getting blocks, hustling, not holding, and that's what he brought. That's what he's doing here. We can't have two or three bad plays. We don't have any plays that we can give up. We need to be good on every play, and that's what he brings. Everybody knows that there is a lot expected on every play. We're lucky to get him and Kevin. Those guys do a great job, and we're looking forward to working with them."
Following his Pro Bowl season, which included the second-most punts landed inside the opponents' 20-yard line (45), one behind Arizona kicker Dave Zastudil's 46, Colquitt isn't satisfied and stated one of his goals for 2013.
"More inside the 20," Colquitt said. "I have to get that number up there in the mid-40s. I showed that I could do it last year and I need to do it again this year. That's one thing that we've had a lot of fun watching over on the sidelines is the defense fly around. We have a lot of Pro Bowlers on that side of the ball; I have to set them up and be there for Succop. He's capable of doing a lot of good things like he has the last four (seasons). We have to make these next four really good for him as well."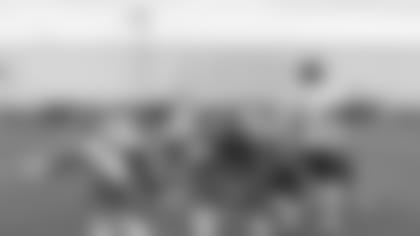 Despite being overlooked, the special teams phase of the game is crucial for several reasons, including field position, kick and punt returns for TDs, as well as providing opportunities for players to make the Chiefs roster even stronger.
"They need to see guys that can stand out, make plays and be consistent," Chiefs LB Chad Kilgore said.
"I think mainly special teams is an area that I'm going to have to excel on this preseason to have a shot at a roster spot."
Kilgore and his teammates will look to stand out during today's practice, beginning at 11:20 AM CDT.