Through the Chiefs Kingdom Pass Program, Chiefs Season Ticket Members (STMs) had the opportunity to win a trip to the NFL Draft. Gary Friedman, Chiefs STM since 1963, is the lucky winner that will be heading to New York City this year.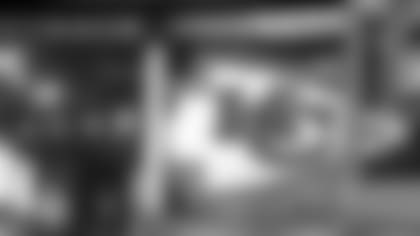 "I can't believe I won, it's incredible," Friedman noted. "It was a last minute thing too, there was about a minute left to bid and I put my bid in and then was shocked to find out that I had won. I'm extremely excited." 
Friedman has been a loyal and dedicated Chiefs fan since he was 15 years old. He and his family are avid Chiefs fans and have been to many games at Arrowhead Stadium.
"I've been a Season Ticket Member since 1963, I bought one ticket at 15 years old," Friedman commented. "Then, it become a family tradition; my wife, my kids and I go to every game. We love the Chiefs, we love Arrowhead and we are so excited to go see the NFL Draft and represent the Chiefs out in New York."
Friedman will receive round-trip airfare to New York City for two people, hotel accommodations near Radio City Music Hall and admission to the Draft. For his special guest, Friedman will be taking his wife, Patti, along.
But Friedman and his wife won't just be attending the Draft, they will get the opportunity to walk the red carpet carrying the Chiefs New Era Draft Cap for the newest member of the team. Plus, Friedman will hand the Chiefs #1 Nike jersey to NFL Commissioner Roger Goodell and get to hang out backstage with the NFL production team during the Draft.
"This will be a once-in-a-lifetime experience for sure," Freidman said. "I don't know what to expect but whatever happens, it will be cool."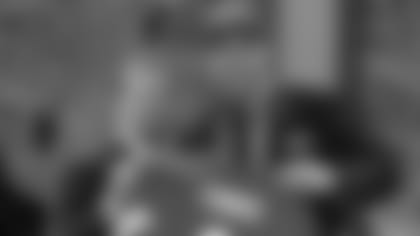 The Chiefs offer tons of other prizes and opportunities on a regular basis, through the Chiefs Kingdom Pass Program. For Chiefs STMs, the program offers a deeper connection to the organization and goes beyond just experiencing ten games during the season. This program allows STMs to gain exclusive access to Chiefs coverage all year long through the program's card, win prizes through the loyalty program and access the site, ChiefsKingdomPass.com.
"The Chiefs Kingdom Pass program is the first of it's kind in the NFL and provides a fully-integrated experience, including ticketless technology, and a rewards program," Martin noted. "This program was created to enhance each Season Ticket Member's experience and give them a connection to the team 365 days a year. It also gives them great opportunities such as Gary Friedman's prize of traveling to the NFL Draft."
Friedman will be sporting his Chiefs gear proudly, so be sure to look for him on the red carpet or handing the jersey to Goodell.
"I'm going to call my kids before the Chiefs pick and make sure they are watching and find out if they can see me on TV smiling," Friedman commented. "The Chiefs Kingdom Pass Program is fantastic, it's nice to be rewarded for being a STM. This trip is a great example of the things you can do through the program, I can't say it enough, but I'm so excited."
Stay tuned for more on Freidman's trip to New York City for the NFL Draft and be sure to tune in to NFL Network on May 8-10th.