The Chiefs and Bud Light are sending one lucky fan, along with a guest, to the NFL Draft in New York. This year's winner is Zachary Weigelt, who will not only be attending the Draft, but also announcing one of the Chiefs selections on May 10th.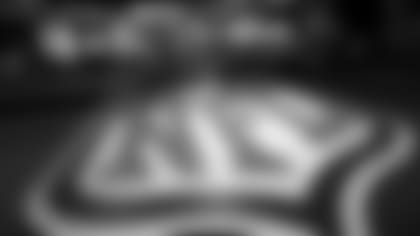 "I was very surprised when I received the phone call about this opportunity," Weigelt noted. "Just being at the NFL Draft and seeing it up close will be an incredible experience. I'll also be able to sit at the team table and announce a pick for the Chiefs."
Weigelt will be receiving two tickets to Day 3 of the NFL Draft at Radio City Music Hall, round-trip airfare for two and hotel accommodations.
When entering the contest, each contestant was asked to fill out a form on kcchiefs.com. One of the questions asked was, "what is your favorite Draft Day memory?" Weigelt had an interesting response, saying, "watching the 2013 Draft from Korea during the middle of the night."
Weigelt has served in the Army for almost nine years and while stationed in Korea, from January to December of 2013, he would watch the Chiefs games whenever he could, sometimes at 12a.m. He is grateful to be back in the United States and said his wife allowed him to buy season tickets to spend time with his family and be able to enjoy the games from Arrowhead Stadium. He also mentioned in his submission that football got him through while he was stationed in Korea and it helped him stay connected with the US.
Weigelt has been an avid Chiefs fan since he was about nine years old. He remembers attending many of the games and getting the player's autographs following the game.
"We would always get a section of seats together and then after the game meet the players at the cars," Weigelt said. "Probably the greatest experience at that age, was meeting the Derrick Thomas. Now, that my wife and I have children of our own I want to share the Chiefs experience with them too."
Over the years, he has collected a lot of Chiefs memorabilia, and has created, what his son calls, the 'Hall of Chiefs.'
Weigelt said he will be wearing his Chiefs gear proudly at the NFL Draft. So, be sure to tune in to NFL Network on May 10th to hear Weigelt announce the Chiefs pick!