In May, the Kansas City Chiefs are hosting the inaugural Chiefs Fantasy Camp at Arrowhead Stadium. Spots are limited and only 100 fans will be a apart of this exclusive experience, behind-the-scenes access and a chance to learn from former Chiefs players, including co-chair QB Trent Green.
"If you've ever wondered what it would be like to be a Chiefs player, to get ready in the locker room and run down the tunnel at Arrowhead, now is your chance to find out," Green noted. "Chiefs Fantasy Camp participants will break down game film and compete in a skills competition that includes quarterback accuracy, route running, field goal kicking and even get a chance to play 'seven on seven' at Arrowhead for bragging rights."
This two-day event begins on May 15th, kicking off with a cocktail reception for participants to mix and mingle and meet members of the Chiefs organization, including former Chiefs Head Coach Dick Vermeil.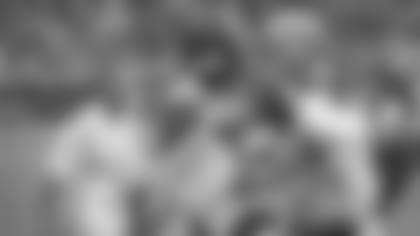 The reception will be hosted by the Voice of the Chiefs, Mitch Holthus and this will be a chance for you to "draft" Chiefs greats to coach your team through a live auction. Place your bid and your team could be coached by Trent Green, Priest Holmes, Dante Hall or Christian Okoye.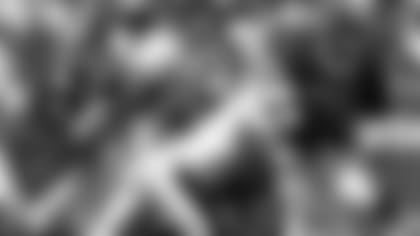 On May 16th, you will spend the day with your coach, breaking down film, getting ready at your personal locker in the Chiefs locker room and take to the field for a skills competition. During this time, you'll be able to learn from the Chiefs greats in order to compete for the Chiefs Fantasy Camp trophy.
"Everyone will be split up into a group with their coach and will have the chance to really learn about football," Green explained. "There is a limited amount of people able to participate in this event, so there will be a lot of one-on-one time. You can find out about the technique on catching the ball, how to throw a football, keeping the ball secure; anything you want to know about football you can learn from your coach."
Lunch will be provided and during this time, you are able to relive the 2013 season and get a preview and an inside look at the 2014 season through a panel discussion with the Chiefs.
After lunch, you'll participate in the final part of the competition to win the Fantasy Camp trophy, a seven-on-seven flag football tournament. You'll compete side-by-side with your coach and other former players as you earn your way through the single-elimination tournament.
"We'll have a warm-up session and then get right into football," Green said. "Jan Stenerud will have a kicking station, there will be a place for defensive back drills, a quarterback station and more. Then we enter through the tunnel, just like the Chiefs players on game day and we start the seven-on-seven tournament to compete for the trophy."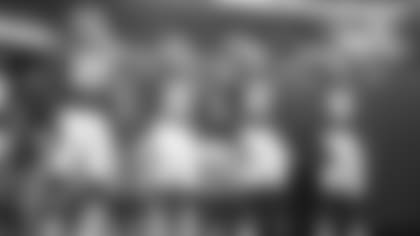 The Chiefs Fantasy Camp is open to men and women 18 years and older. The fee to participate is $2,000 per person with $1,000 of the fee being tax deductible. All proceeds will benefit the Center for Concussion Management at The University of Kansas Hospital. This will help improve access to concussion testing, care and education for high school students and community members throughout the Kansas City region.
"A ticket to Chiefs Fantasy Camp will be a once in a lifetime experience for fans, who in turn will be helping to fund community concussion awareness and prevention," Bob Page, President and CEO of The University of Kansas Hospital. "With the proceeds from Chiefs Fantasy Camp, we will be able to educate even more parents, coaches and players of all athletic ability to help them stay in the game safely, whatever their sport or activity."
From March 7th to March 21st, fans can win a free entry into the Chiefs Fantasy Camp for them and a friend. Listen to 101 the Fox (101.1 FM) at 8:00am, 11:00am and 3:00pm to qualify to win a pair of Chiefs preseason tickets and the grand prize of two spots in the Chiefs Fantasy Camp.