The Kansas City Chiefs are enjoying their off day today, before returning to the practice fields on Wednesday to prepare for Sunday's matchup with the Dallas Cowboys at Arrowhead Stadium.
Sunday's 28-2 victory over the Jacksonville Jaguars was a team effort, highlighted by some of the standout stats from the offense, defense and special teams.
ANDY REID EARNS FIRST WIN WITH CHIEFS:
Head Coach Andy Reid kicked off a new chapter of Chiefs football, earning a road victory vs. the Jacksonville Jaguars, 28-2. Reid is 8-7 is season openers as a head coach and is 6-3 when opening the season on the road.
SMITH THROWS FIRST TD WITH CHIEFS:
QB Alex Smith threw his first two touchdown passes in a Kansas City uniform. Smith now has 83 career touchdown passes. Smith completed 21 of 34 passes for 173 yards with two touchdowns in Sunday's contest, good for a 94.4 passer rating.
AVERY HAULS IN FIRST CHIEFS TOUCHDOWN:
WR Donnie Avery caught a five-yard touchdown pass from QB Alex Smith, marking his first touchdown reception as a member of the Chiefs. Avery has 13 career touchdown receptions.
HEMINGWAY MAKES FIRST RECEPTION COUNT:
In only his second career NFL game, WR Junior Hemingway registered his first career reception, hauling in a QB Alex Smith pass for a three-yard touchdown grab.
FIRST QUARTER SUCCESS IN OPENER:
The Chiefs scored 14 points in the first quarter of Sunday's game. The Chiefs have scored 14 or more points in the first quarter of the season opener eight times and have gone on to win seven of those eight contests. In all games dating back to 1991, Kansas City has scored 14 or more points in the first quarter on 20 occasions, winning 15 of those contests.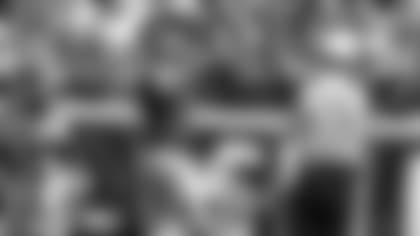 HALI GRABS INTERCEPTION FOR SCORE:
LB Tamba Hali intercepted QB Blaine Gabbert and returned it 10 yards for a touchdown in Sunday's win. It is Hali's second career interception, and first interception return for a touchdown. It marks his first interception since recording an interception of QB Philip Rivers at San Diego (12/17/06) during his rookie season.
FLOWERS FIRST INTERCEPTION OF 2013:
CB Brandon Flowers intercepted a QB Blaine Gabbert pass and returned it 36 yards, setting up an eventual Chiefs touchdown. It marks Flowers' first interception of the season and his 17th career interception. He added four solo tackles and two passes defensed on Sunday.
HOUSTON RUINS GABBERT'S DAY: LB Justin Houston recorded three sacks (-27.0 yards) of QB Blaine Gabbert on Sunday. It marks the third time in his career that Houston has recorded three sacks in a single game. He now has 18.5 career sacks (-123.5 yards), ranking him 12th in team history. Houston also recorded five solo tackles in the contest.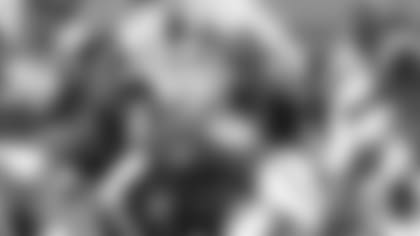 CHIEFS CONTAIN MAURICE JONES-DREW:
The Chiefs defense held RB Maurice Jones-Drew to 45 yards on 15 carries (3.0 avg.) on Sunday. In games where Jones-Drew recorded at least 15 carries, that is the second-lowest rushing total of his career. The only game he was held to fewer rushing yards on at least 15 carries came was 37 yards on 15 carries (2.5 avg.) at Denver (9/23/07).
CHIEFS ALLOW ONLY TWO POINTS:
Kansas City held Jacksonville to just two points Sunday. It marks the 22nd time in team history that the Chiefs have held opponents to two or fewer points. Of those 22 games, 20 have been shutouts. The only other game where the only points allowed by the Chiefs were on a safety came in a 34-2 victory vs. Denver (9/22/68). The last time the Chiefs held an opponent to two or fewer points was a 28-0 shutout at Oakland (10/23/11). Kansas City's defense allowed no points during Sunday's win.
COLQUITT PINS JAGUARS DEEP:
Chiefs P Dustin Colquitt dropped five punts inside the 20-yard line on Sunday. His five punts inside the 20-yard line tie his single-game career high. He has accomplished the feat three other times: at the N.Y. Jets (12/30/07), vs. Oakland (9/14/08) and at Pittsburgh (11/12/12). He set a single-season career high, a franchise record, and finished second in the NFL in 2012 with 45 punts inside the 20-yard line.