Backup quarterback Chase Daniel, along with 13 other Chiefs, is set to become an unrestricted free agent on March 9, effectively ending his tenure with the team if an agreement cannot be reached by that date at 3:00 p.m. CT.
Chiefs general manager John Dorsey spoke at the NFL Scouting Combine Thursday afternoon to address the team's backup QB situation.
"We've had Chase here for three years," said Dorsey. "I think Chase is a very competitive player. I think we were very lucky to have him as our number two quarterback. Just a couple hours ago, I've had discussions with his agent. Going to see where they were in the process."
Daniel has started twice in the past three seasons as Alex Smith's backup with both starts coming against the San Diego Chargers.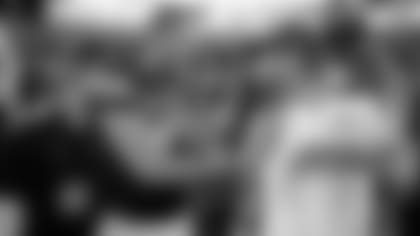 In the two games, one in 2013 and one in 2014, Daniel was a combined 37 for 57 for a 65 percent completion percentage, 357 yards passing and 1 touchdown. The Chiefs won the latter of the two contests, 19-7, to close out the 2014 season. A standout at local Missouri during college, Daniel spent the four years prior to the Chiefs in New Orleans, where he won a Super Bowl as a backup in 2009.
Daniel did not start in 2015.
"At the right price, I'll try to retain him," Dorsey added, "but the right price. But I understand the business of the game of football. And he's going to want to be able to see if he can start. I do believe he's capable of doing that. So that process will be ongoing. It will take a couple weeks here before we sit down with his agent some more."
If Daniel does find another home, Dorsey confirmed that the team would look to the roster to fill his position, setting up what would be a backup quarterback battle between Aaron Murray and Tyler Bray during this coming training camp.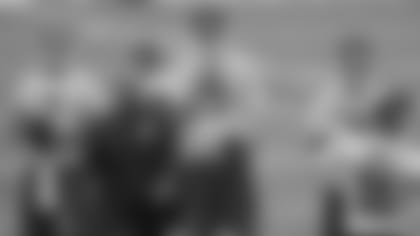 The Chiefs selected Murray in the fifth round of the 2014 NFL Draft, while Bray was signed in 2013 as an undrafted free agent. From the University of Georgia and the University of Tennessee, respectively, both players put together outstanding college careers in the SEC.
Before Dorsey's press conference, NFL media insider Ian Rapoport made headlines in Kansas City when he connected the Chiefs with current Washington QB Robert Griffin III.
Dorsey's press conference remarks Thursday would seem to refute that possibility.
There should be more clarity on the Chiefs backup quarterback situation as free agency approaches on March 9.