It's the hardest time of the year for personnel staffs across the National Football League.
All 32 teams have to trim their roster down to just 53 players by Saturday, September 3, at 3:00 p.m. CT.
Kansas City Chiefs general manager John Dorsey is tasked with having to tell players who have given their all during the past several months that their dream of continuing their career in Kansas City is now over.
It's personal for these guys, who have developed relationships with players they believe have a chance to be quality NFL talents. Otherwise, they wouldn't have had this opportunity in the first place.
In any case, the better Dorsey and his staff have done in bringing in talent throughout the year in free agency and the draft only makes this time of the year more difficult.
"This process has been going on all the way back to OTAs, training camp and into the preseason games here," Dorsey explained of the evaluation of the roster before Thursday night's preseason game. "To me, it's probably one of the most difficult times because you have such an emotional component when you have to make these moves. These are some good football players and some really good human beings on this team.
"So therefore, from the human element standpoint, it's going to be a tough situation."
Heading into his fourth year leading the Chiefs, Dorsey has overhauled a roster that has put together three straight winning seasons and the franchise's first playoff win in more than two decades.
Things are headed in the right direction.
"We'll go through the same process we've done for the last four years," Dorsey explained of trimming down the roster. "I think we do a very thorough and detailed job in this process. At the end of it, you always want to acknowledge those players and thank them for what they've done and for being a part of the Kingdom."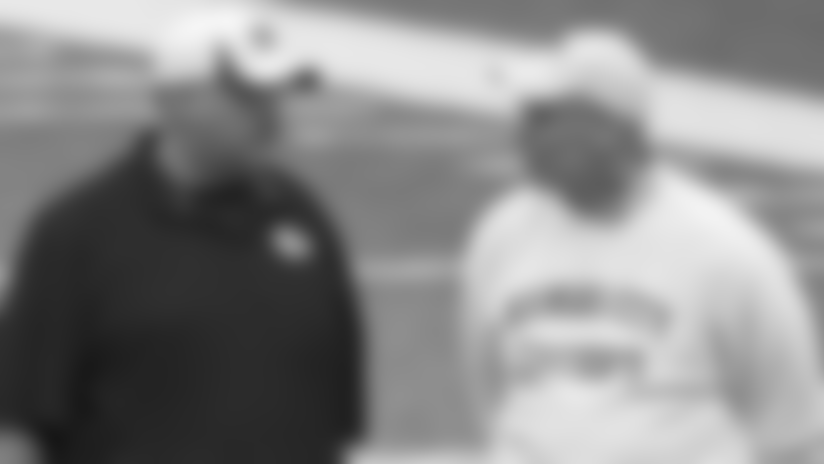 Last year, the Chiefs released seven players during the final cut downs who made their way to other teams, either on a practice squad or a 53-man roster. Those players were linebacker James-Michael Johnson, defensive linemen Mike Catapano and David Irving, defensive backs Kevin Short and Deji Olatoye, receiver Tello Luckett and offensive lineman Eric Kush.
While other teams picked up those players because the Chiefs had just too much talent to hang on to everyone, the fact is Dorsey isn't afraid to look outside to find other players who could improve their current roster.
That was never more apparent than his first year back in 2013, when Dorsey picked up seven players via the waiver wire. They later became known as "The Magnificent Seven," and four of those players were still with the Chiefs during this past preseason—safety Ron Parker, defensive lineman Jaye Howard, cornerback Marcus Cooper and outside linebacker Dezman Moses.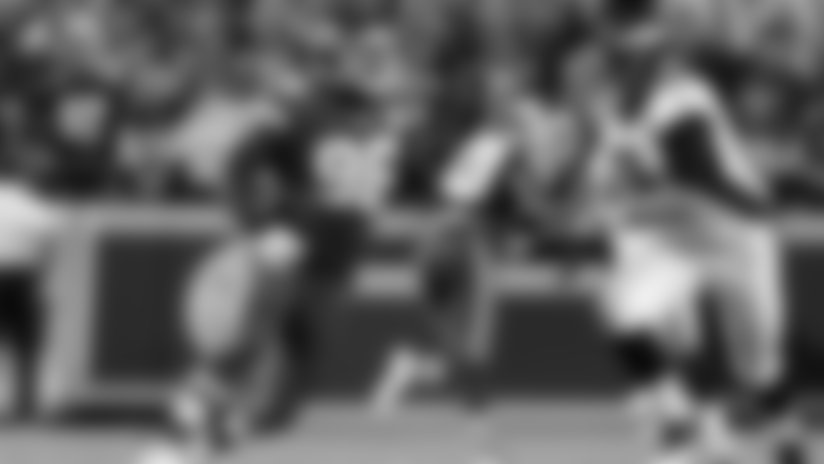 While the roster is deeper and more talented than it was when Dorsey first took over back in 2013, the fact is he's proven to be able find guys who could step in and contribute right away from a variety of places.
"First and foremost, you must understand your team and what that team will look like moving forward," Dorsey said. "From a research and preparation standpoint, we're going to analyze every team to see if there's a component that we feel that can help meet the requirements that we're setting forward to determine that 53-man roster.
"There's also a chance that the 53 are on this roster as we speak. There are so many multiple scenarios that take place, so you have to be flexible enough to deal with each and every one of the scenarios."
After Thursday's game, head coach Andy Reid confirmed that Dorsey and his staff have some tough decisions to make.
"I think Dorsey has done a real nice job bringing in competition and talent," Reid said. "We're going to have to let some guys go that are going to make other clubs, and that's a tribute to Dorsey and his staff."