The National Football League does a pretty good job of making things relevant all year long, and Thursday night may have been one of the most anticipated days of the offseason—that's when the league unveiled the full 2017 schedule for all 32 teams.
For the Kansas City Chiefs, the feedback so far has been phenomenal.
Upon seeing how the 16 regular-season games were divvied up between the opener against the defending Super Bowl champion New England Patriots and the season finale on the road against the Denver Broncos, Chiefs general manager John Dorsey said he immediately reached out to Chiefs Chairman and CEO Clark Hunt.
"I texted [Hunt] and told him, 'This is probably the best schedule in our five years,'" Dorsey told the media during his annual pre-draft press conference Friday afternoon.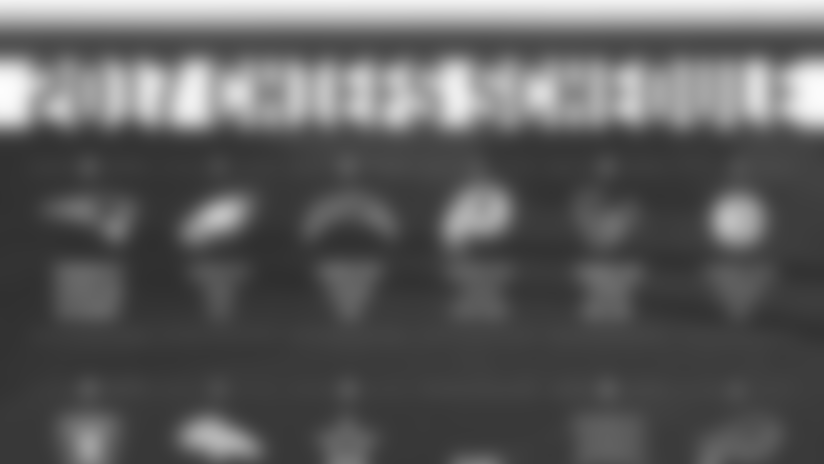 In 2013—the first year of the Andy Reid-John Dorsey-led era in Kansas City—the Chiefs had only one game in primetime and played 12 games at noon CT.
Fast forward four years and the Chiefs have a league-high six primetime games and will play only six games at noon CT.
"It's a reflection of the organization and the direction we're headed," Dorsey explained. "It's a reflection of ownership and how we've culturally tried to build this organization and say, 'You know what? We're a pretty good football team."
The NFL obviously thinks the Chiefs are going to be pretty good this year. They also gave them five of those primetime games in the first eight weeks of the season.
The team has come a long way in the four years under the leadership of Dorsey and Reid.
After going 23-41 in the four years before they arrived, the Chiefs have completely flipped that and gone 43-21 over the past four years, including a division title and the franchise's first playoff win in more than two decades.
The Chiefs are hoping this schedule sets them up for another opportunity to make a run at the playoffs next season.
"I like three home games in December," Dorsey added of what he likes about the schedule. "I love that. I hope the fans will love that too. There's nothing better than having three out of the four last games (at Arrowhead). I think the (Week 10) bye is the perfect position from my standpoint.
"I also like that this year, we don't have two back-to-back road games. If you look at the schedule, it's back-and-forth with our only consecutive road weeks separated with the bye week."