Here's a roundup of what we learned from general manager John Dorsey's conference call on Wednesday:
Dorsey started the call by confirming he would be at the University of Missouri tomorrow.For what it's worth, the players invited to the NFL Scouting Combine from* *Missouri were defensive end Markus Golden, offensive guard Mitch Morse, running back Marcus Murphy and DE Shane Ray.
Dorsey feels good about the wide receiver position.
"I think we were lucky enough to acquire a really good football player (Jeremy Maclin) that's going to help us," Dorsey said. "We are slowly building some depth that we think we can come in and compete with. We will be able to do some nice things at that position while we head into training camp and preseason."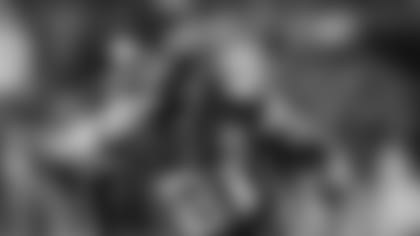 Dorsey loves what WR Jason Avant brings to the table.
"Jason, ever since he's been here I've respected his professional approach to the game," he said. "He is going to go out there and meticulously do his route running, he's going to secure the ball. It's always good to have veteran presence around when you have younger players and he can still play at a high level so to me that's a no brainer in terms of re-signing."
Dorsey admires what former Chiefs WR Dwayne Bowe was able to do for the organization.
"Dwayne's accomplished a lot," Dorsey said. "He's been a team guy, he's done everything that we've asked. To me this is the hard part of the business when you have to make certain decisions like this. I think you guys have seen what I've said in my quotes on how I feel towards him and that's kind of where I am."
Despite losing center Rodney Hudson to the Raiders, Dorsey believes in Eric Kush."Rodney is a very good player, but sometimes you can't retain all of your players that you hope for and you wish for," he said. "I have full confidence in (Eric) Kush. I think he'll do a nice job. Again, we will always be looking to unfold, just turn those rocks up and just try to make training camp as competitive as we possibly can."* *
Dorsey feels offensive lineman Paul Fanaika, who the Chiefs signed as a free agent, will bring healthy competition to the line.
"It's always good to bring in competition," Dorsey said. "I think he will make the interior offensive line competitive. He's proven that he can line up and start in the National Football League. We're very happy we could get him and now see what he can do in terms of competing in training camp."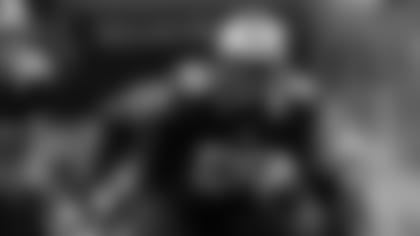 Dorsey also likes OL Ben Grubbs, for whom he surrendered an undisclosed draft pick."I think Grubbs is a true professional," he said. "He's proven that he can line up and play in the National Football League at a high level. I think he gives us a proven player. He's a winner. Sometimes things like that unfold and it did and I'm very happy."
Dorsey thinks a great foundation is being built across the offensive line as a whole.
"On both sides, you want a really strong foundation moving forward," Dorsey said. "Let's get into OTAs, let's get into training camp and let everybody compete, and moving forward, we'll have some depth there now."
To Dorsey, bringing back defensive back Ron Parker was "easy.""I think the decision was pretty easy," he said. "I think all along we have all admired his toughness, his versatility to play corner and to play safety. I can envision him playing some roles within Bob Sutton's defense. He plays safety at a high level and he plays corner. I mean, he's very versatile. We've always said guys that play and are a part of the fabric we talk about, we are going to try to get something done with them."