Chiefs head coach Andy Reid first described what happens for the team in Phase One.
"It was good to see our players today," Reid said. "We're excited that they're back in town and were able to start Phase One today of the three phases that we're given in the offseason program.
"Phase One consists of an opportunity for the players to lift and condition and then they can meet in the classroom with the coaches. There's no on-field work for them with coaches. The receivers and quarterbacks do have the opportunity to go out and throw at this time, but only those positions."
Reid also said he feels that any player at the facility for Phase One is a potential candidate to make the team in August.
"If you're in that room, you're part of this football team," he said. "[General manager John Dorsey] spends a lot of hours looking at the guys, not only as players, but as people. So if we've invited you into that room, you're going to be accepted and be a part of it."
There were five Chiefs who were not in attendance for the first day of Phase One.
Cornerback Daniel Sorensen (graduation from BYU) and offensive lineman Laurent Duvernay-Tardif (residency) were not in attendance, and Reid said that safety Eric Berry and linebacker Justin Houston were out for "obvious reasons."
Quarterback Tyler Bray (torn ACL) is rehabbing off campus.
Reid further updated the fans on Houston.
Reid said that he expects Houston to take a comparable approach to the offseason as last year.
"I would probably say it would be somewhat similar to last year until things get worked out," he explained.
With negations ongoing, he added that he believed "both sides want to be here" and that once it's worked out, "he'll be here for a long period of time."
Reid provided an update on several players who were injured last season.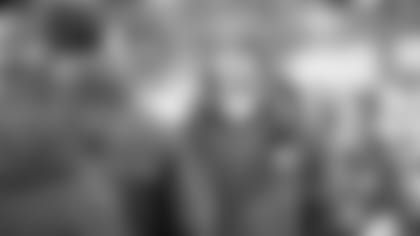 Reid confirmed QB Alex Smith (lacerated spleen) has been cleared after the injury at the end of last season, LBs Derrick Johnson and Mike DeVito (ruptured Achilles) have been working out since a few months ago, OL Jeff Allen is back and S Sanders Commings (fractured ankle and fibula) is working, but joked that he does not intend to practice him the first day of training camp.
"I told [Dorsey] we just won't let him practice the first day and he'll be OK," Reid said. "He's been hurt the last two times we've done that. [Commings] will help us down the road here."
Reid said S Eric Berry "is doing very well."
"He's got a couple treatments left," Reid said. "Those treatments, they kind of knock the dog out of you, but he's fought through it and he's working out like a wild man."
Reid gave the fans an update on what general manager John Dorsey and the scouts are up to right now in terms of draft preparation.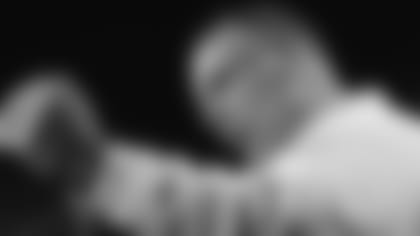 "The scouts came in this past Wednesday and they've been in lockdown and they'll do that for 14 days," Reid said. "I can tell you, [Dorsey] has a good grasp on it. He's got good people around him that work with him."
He also commended Dorsey's work ethic.
"John is relentless. He is going to grind, grind, grind. I'll put anybody up against him in that area that he makes sure that every stone has been turned."
Reid explained how the Chiefs scouting team works at this time of year.
First, Dorsey and the scouts narrow the possible prospects down and then each member of the coaching staff is given number of prospects to watch for evaluation.
Reid gets a chance to watch all of the players, but admitted Dorsey does the majority of the work.
"It's [Dorsey's] deal and he does a great job with it," Reid said.
Reid revealed what his general message to the team this offseason.
"It's simple," Reid said. "We're in year three and you take it up a notch. You know what you're all about. You've walked in these moccasins here where you know every step of the road and so you take everything up one notch and you get ready to roll."
Reid believes that year three is a benchmark season.
"You've got most of your stuff installed and the players have a pretty good feel for it," he added.
Reid expects Donald Stephenson to be back, and there will be competition to watch along the offensive line.
Reid remarked that he felt OL Donald Stephenson is having a good offseason so far.
"I think he's in the right frame of mind," he said of Stephenson. "He wants to prove to people that he deserves to be the starter, so we should have a little competition in there as we go and it should be healthy."