The Kansas City Chiefs are headed to Mexico.
The Chiefs will take on the Los Angeles Rams at Estadio Azteca in Mexico City next season as part of the NFL's commitment to growing the game beyond the United States. It will mark the fourth regular season game ever played south of the border.
The Chiefs will be the visiting team in the contest, with the Rams surrendering a home game.
The date and time of the game will be determined in conjunction with the release of the NFL schedule this spring. The contest is one of four games to be played internationally in 2018.
The Arizona Cardinals and San Francisco 49ers played the first regular season game in Mexico back in 2005, drawing what was at the time the most fans at a single game in league history (103,467).
The NFL returned to Mexico in 2016 when the Oakland Raiders played the Houston Texans at Estadio Azteca on Monday Night Football, culminating in an agreement to play at least one regular season game in Mexico through 2021.
The Raiders were again part of the game last season, taking on the New England Patriots.
The Chiefs have played a regular season contest on foreign soil once before, defeating the Detroit Lions at Wembley Stadium in London in 2015, though they played several preseason games beyond our borders from 1990-98 – including a game in Monterrey, Mexico.
The game, part of a two-decade long series of international contests dubbed the "American Bowl" that sent the Chiefs to Germany (1990) and Japan (1994 and 1998), took place at Estadio Universitario in Monterrey on Aug. 5, 1996. The Chiefs defeated the Dallas Cowboys, 32-6, in the contest.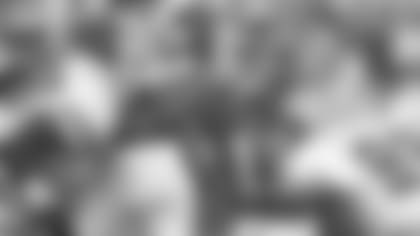 Twenty-two years later, the Chiefs will return to Mexico in 2018.
"We are thrilled to be a part of the NFL's international initiatives once again, and we are excited to face the Rams at historic Estadio Azteca this fall," said Chiefs Chairman & CEO Clark Hunt. "The support for the NFL in Mexico has grown significantly since our initial trip in 1996. We look forward to returning to Mexico and connecting with a new generation of fans this season."
Fans interested in receiving information about tickets for the game, which will go on sale this summer, should register their interest at www.nfl.com/mexico/registration. Chiefs' season ticket members will receive information directly once tickets are ready for sale.