Offensive linemen are notoriously anonymous, particularly guards. While left tackles represent whatever glamour the offensive line can gather, the guys up-front are more often recognized as a unit.
But, Ed Budde, Kansas City guard, Chiefs Hall of Fame player, and a member of the AFL's All-Time Team, had one day that all offensive linemen would envy.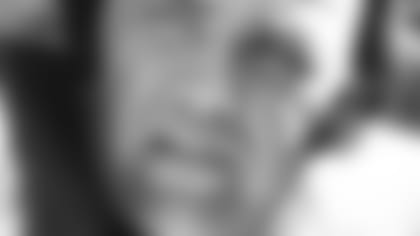 In a 24-10 Kansas City upset of the Oakland Raiders on October 20, 1968, Budde's play at left guard took center stage, to the point that anyone who was looking, couldn't miss it. As a result, the Associated Press took the unprecedented step of naming him the American Football League's offensive player of the week, the first time an interior offensive lineman ever won the weekly award. (A ball honoring that occasion is currently on display in Budde's Hall of Honor case, in the Chiefs Hall of Honor).
Budde was instrumental in making coach Hank Stram's surprising T-formation offense work, as the Chiefs rolled up 215 yards on the ground, in the first half, and 111 yards of that gained behind Budde and tackle Jim Tyrer in 11 plays.
Wendell Hayes dove over Tyrer for one touchdown and Robert Holmes scored, from four yards out, on a sweep led by Budde, working shoulder-to-shoulder with fellow guard Mo Moorman.
The old adage that football games are won up-front was an accurate one on this occasion, as Stram confessed.
"It's always the same formula, blocking and tackling; we beat Oakland, because of the sterling performance of Ed Budde and our entire offensive line. Budde's blocking at the point of attack was devastating," the head coach raved.
Budde's teammates also stood in awe of his play. "I've never seen a guard play like that," said Kansas City's right tackle Dave Hill, after reviewing film of the game. "It was the best game an offensive lineman can have," offered tight end Fred Arbanas: "No guard can play like that."
More modest than his admirers, Budde only replied: "I wouldn't say that; we've got to play Oakland again, in two weeks."