For the third consecutive year, the Chiefs are hosting a Style Lounge with Tavia and Gracie Hunt at The Gallery on November 15th from 5:30-8:00p.m. This is an event where chic style and football fandom collide.
"We are so excited about this year's Style Lounge," Tavia Hunt noted. "It's a fun night for girls to come together, shop all the new merchandise and watch a fashion show with Chiefs players and cheerleaders. Ladies are welcome to attend this incredible event and showcase their own personal style."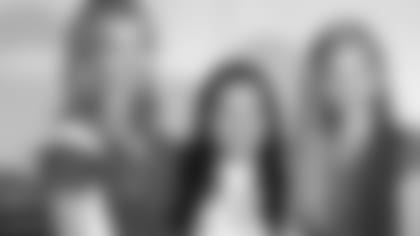 Enjoy complimentary cocktails and hors d'oeuvres, experience a fashion show with Chiefs celebrities, plus, shop for the newest and exclusive Chiefs gear made just for Kansas City women.
"The Chiefs are thrilled to host the third annual Style Lounge and especially excited that for the first time the event is open to the public," Michelle Montgomery, Chiefs Marketing and Events Coordinator explained. "All female fans are invited to join the fun with a Chiefs girl's night out. We'll have fashion shows, female apparel for sale, cocktails and hors d'oeuvres, photo booths, a DJ and more. It's a great evening to spend with friends and fellow fans and a perfect way to get a jump start on holiday shopping as well."