The Kansas City Chiefs took the field Sunday morning for a shortened training camp practice wearing shorts and shells, which is another sign of a lighter day.
These guys are just past the midway point of a stretch of six-consecutive days of practice, which is the longest stretch they'll have at any point this season.
The team will practice in pads Monday and Tuesday before getting the day off Wednesday.
Basically, this is the middle of the grind they talk about at camp.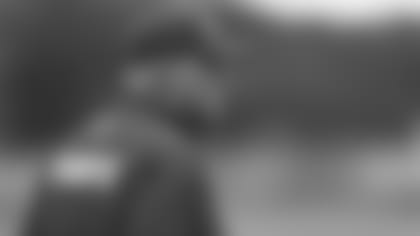 "It's a positive thing because you build a little bit of a foundation here," Chiefs coach Andy Reid said after practice.
Reid also provided an injury update on the players who weren't out there on Sunday.
Linebacker Derrick Johnson (Achilles) and safety Eric Berry (heel) were given the day off to rest.
"We just pulled off him a little, he's got a sore heel," Reid explained of Berry. "I think we're going to be OK. It gets inflamed every once in a while, and you just back off."
"[Derrick Johnson]—he had three good solid days (of practice)," Reid added. "We're monitoring him with the Achilles, but he's good."
In addition to those two, Bennie Logan (knee), David King (ankle), Travis Kelce (knee), Reshard Cliett (finger) and Steven Nelson (hamstring) also didn't practice on Sunday.
"When his knee calms down, we'll have him back out," Reid said specifically of Logan. "He's got a little bit of swelling. He got hit there, and just needs to get a little bit of the swelling out."
Linebacker Josh Mauga (hip flexor) and cornerback Terrance Mitchell (hamstring) returned to the field Sunday.
All the guys who have been on the PUP (physically unable to perform) list are the same—Chris Jones, Parker Ehinger, Tamba Hali and Dadi Nicolas.
Reid was asked specifically about Jones, who has been seen jogging off to the side during practice.
"He's making progress," Reid explained. "We'll see how he does. Everything has been positive to this point. (Head athletic trainer) Rick [Burkholder] and the docs will let me know on that."