The Kansas City Chiefs were back outside for the start of another week of OTAs on Tuesday. We're roughly two months away from training camp, yet the mood and sounds at practice feel like it's already late July.
The team's defense has been as advertised throughout the OTAs, including Pro Bowl linebacker Justin Houston, who compared this year's defense to last year.
"I'd say it's a 3-4 and similar to what we did last year," Houston said. "There are a few changes. Some of the calls, and the way our big guys play up front. They're attacking more, instead of reading."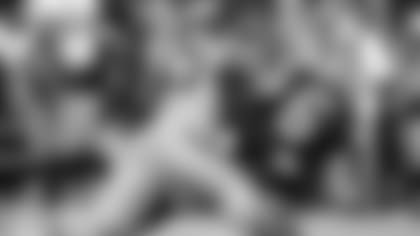 Speaking of the guys up front, Chiefs DE Tyson Jackson has embraced the change that has happened at One Arrowhead Drive.
"It's football," Jackson said. "There's never anything the same. There's always something you have to go through with new coaches coming in. They're bringing their own system in, so, we have to go out there and learn what they're trying to teach us. It's our job to get the understanding of what they're trying to ask of us."
Like Houston, Jackson notices more movement in Chiefs defensive coordinator Bob Sutton's scheme.
"Yeah, it's pretty different because we're doing a whole lot more moving now," Jackson said. "So we just have to understand that we'll be flip-flopping from right side to left side and trying to understand what's our gap responsibility and what's being asked of us on each play."
On the other side of the ball, Chiefs QB Chase Daniel addressed the media on Tuesday and discussed the pace of practice under Chiefs head coach Andy Reid.
"I think right now it's just tempo," Daniel said. "Get up and down, get on the ball. Completions, completions, completions. Run our plays; don't worry about what the defense is doing. Just really press them – we like to blitz the defense by getting a lot of formations and a lot of shifts and motions, our tempo. Stuff like that, that's what we're really looking like."
It's been nearly two months since the Chiefs signed Chase Daniel and a lot has happened for the former Missouri Tigers QB.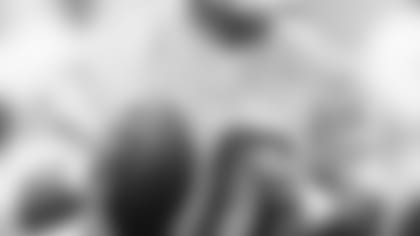 "Yeah, definitely," Daniel said. "It definitely feels like a second home and I'm very familiar with the Kansas City area just from my time spent in the state. I've settled into a house right now, it's starting to feel like home. I've been here I think seven weeks now since we started working out and on to OTAs. It's definitely feeling like home and the welcome has been tremendous. These fans up here, you feel the buzz, you really do. They're just wanting a winning season; they're wanting the playoffs and they're wanting a division crown. And we want to give them to them, that's our first goal."
Great to see the Chiefs players relating to the fans, working to give you what you deserve.
Day two of this week's OTAs begins at 11:20 AM CDT on Wednesday.