For more than 50 years, the Chiefs Kickoff Luncheon has provided the community with an opportunity to celebrate the start of the NFL season. This year, the event will be held on August 27th at the Kansas City Downtown Marriott, and will be hosted by the Greater Kansas City Chamber of Commerce.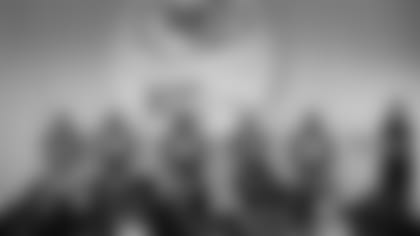 "The Chiefs have the unique ability to unite people in Kansas City regardless of which college they cheer for or what side of the state line they live on," Chiefs President Mark Donovan said. "We are an integral part of the fabric of Kansas City and understand the responsibility that comes with that position. Honoring the long-standing tradition of the Kickoff Luncheon, we are especially excited to again partner with the Greater Kansas City Chamber of Commerce. As a member of the Board of Directors I have seen first-hand how the Chamber brings our business community together for the greater good of Kansas City."
This annual luncheon is the only event that the entire Chiefs roster, including coaches, players and cheerleaders are in attendance. Plus, fans will hear from big names, such as Chiefs Chairman and CEO Clark Hunt, General Manager John Dorsey, Head Coach Andy Reid and KC Chamber President and CEO Jim Heeter.
"The KC Chamber is thrilled to once again host the annual Chiefs Kickoff Luncheon," Heeter said. "The Chiefs are an important part of our local economy, our culture and who we are as a community. It's a fun event kicking off the NFL season and gives the business community an opportunity to support the team."
For more information on the event or to purchase your tickets, click here.