The Chiefs have launched an official Snapchat account, giving fans another avenue to connect with their favorite team and keep up with everything going on in Chiefs Kingdom.
Chiefs fans around the world will be able to follow along by adding officialchiefs on Snapchat to instantly receive exclusive photo and video content with a unique twist through the popular personal messaging application.
"Our Snapchat account is another step in our goal to unite and engage our fans in as many ways as possible," Chiefs President Mark Donovan said. "Current Snapchat users know it delivers a more personal experience by offering mobile conversations that are both fast and fun. We are planning on delivering some never-before-seen insight and content to the Chiefs Kingdom."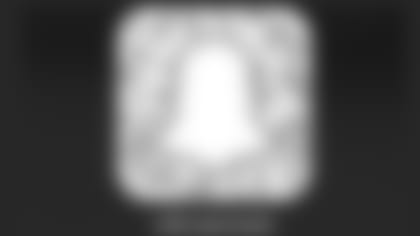 Point snapchat camera over the icon and tap to add officialchiefs Officialchiefslaunches just in time for fans to receive behind-the-scenes looks at the 2016 Chiefs Cheerleader Calendar photo shoot which is currently underway in St. Lucia.
More great coverage is on the horizon for officialchiefs on Snapchat, including the 2015 NFL Draft and moments from the club's offseason workouts.