Ford is the first member of the Chiefs to earn AFC Defensive Player of the Month honors since fellow linebacker Justin Houston did so in 2013, and it's well deserved.
The fifth-year linebacker led the NFL in forced fumbles (4) while ranking second in sacks (6) to only the Los Angeles Rams' Aaron Donald in five games over the course of the month, recording the most sacks by a Chiefs' player in a single month since Houston notched eight in December of 2014.
Ford brought down the opposing quarterback in all but one of the Chiefs' five games last month, and as recently as last Sunday, the former first-round pick became just the fifth player in the last three seasons to tally at least three sacks and two forced fumbles in a single game.
Overall, Ford has eight sacks already on the season - the second-most he's ever tallied as a professional - and he's now just two shy of matching his career-high (10) with eight games still to play.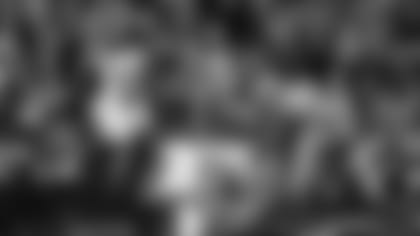 The advanced metrics back up Ford's performance this season, too.
According to the folks at Pro Football Focus, no player has gotten after the quarterback better than Ford, who has a league-most 45 pressures on the campaign.
Ford will look to continue his impressive season this weekend as the Chiefs take on the Cleveland Browns.