A pair of Kansas City Chiefs' legends punched their tickets to Canton on Saturday night.
Former tight end Tony Gonzalez and defensive back Johnny Robinson, with 11 All-Pro selections in between them, each earned a spot in the Pro Football Hall of Fame on Saturday prior to the annual NFL Honors ceremony.
The two players are the first to earn the league's ultimate honor after spending the bulk of their careers with Kansas City since Will Shields was enshrined in 2015.
It's a recognition that was a foregone conclusion for Gonzalez, who was on the ballot for the first time this year and is widely considered the best tight end to ever play the game. The 14-time Pro Bowl selection finished his career with the most receptions (1,325), receiving yards (15,127) and 100-yard receiving games (31) by a tight end in NFL history, and the second-most touchdowns (111) behind only the Los Angeles Chargers' Antonio Gates.
Additionally, Gonzalez's 1,325 career receptions rank second to only Pro Football Hall of Fame wide receiver Jerry Rice (1,549) for the most in NFL history.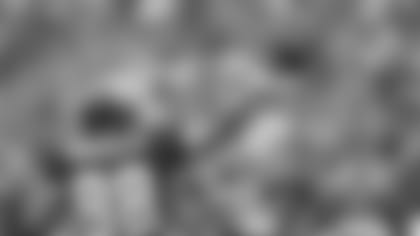 Gonzalez was enshrined in the Chiefs' Ring of Honor last season and will now join the greats of all-time in Canton alongside Robinson, whose selection to the Hall of Fame was long overdue.
This year's "Seniors Finalist" and an eight-time Pro Bowler, Robinson was a member of the Dallas Texans for three seasons before the franchise relocated to Kansas City in 1963. He went on to help the Chiefs reach two Super Bowls over the next nine seasons, recording an interception and recovering a fumble as part of a winning effort in Super Bowl IV.
Robinson's 57 interceptions rank second in franchise history – behind only Pro Football Hall of Famer Emmitt Thomas – while his 741 interception-return yards rank third. He's the 10th member of Kansas City's championship team to earn the league's ultimate honor.
Both players represented the Chiefs proudly on the field, and they'll now continue to do so for years to come in Canton.
And finally, Ty Law, who spent two years with the Chiefs (2006-07), was also selected as part of the 2019 Pro Football Hall of Fame class. He had six interceptions in his two seasons with the club. 
Here's a look at the players who spent the bulk of their careers with the Chiefs that Gonzalez and Robinson will be joining in the Pro Football Hall of Fame:
Linebacker / Defensive End Bobby Bell (1963-74)
Defensive Tackle Curley Culp (1968-74)
Linebacker Derrick Thomas (1989-1999)
Defensive Back Emmitt Thomas (1966-1978)
Head Coach Hank Stram (1960-74)
Kicker Jan Stenerud (1967-1979)
Defensive Tackle Buck Buchanan (1963-1975)
Founder Lamar Hunt (1959-2006)
Quarterback Len Dawson (1963-1975)
Linebacker Willie Lanier (1967-77)
Offensive Guard Will Shields (1993-2006)
To view every former member of the Chiefs to be enshrined in the Pro Football Hall of Fame, click here.