The Kansas City Chiefs have been awarded offensive tackle Matt Reynolds and cornerback Buddy Jackson via waiver claims, the team announced Tuesday. Additionally, the Chiefs have released defensive back De'Quan Menzie.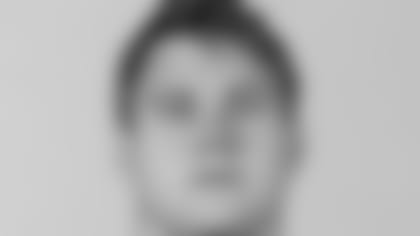 Matt Reynolds (6-4, 310) originally entered the NFL as an undrafted free agent with the Carolina Panthers on April 30, 2012. After being released by the Panthers following training camp, he was signed by the Philadelphia Eagles, where he served on the club's practice squad roster all season.
As an offensive lineman, Reynolds started all 52 games of his collegiate career at BYU, tying the school's all-time record. He has three brothers, all of which served time on the offensive line at BYU. His oldest brother, Dallas, is currently a member of the Eagles offensive line. Reynolds prepped at Timpview High School in Provo, Utah.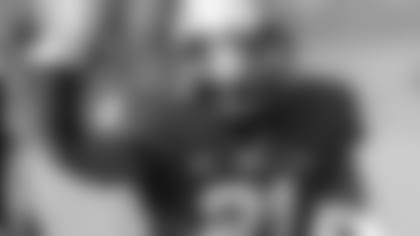 Buddy Jackson (6-1, 180) originally entered the NFL as an undrafted free agent with the Indianapolis Colts in 2012. He spent a portion of training camp with the Colts and then joined the Washington Redskins practice squad for the final seven weeks of the 2012 season. Jackson played collegiately at Pittsburgh, where he earned time in every contest in his final two seasons. The Plantation, Florida native was a three-year varsity letterman at Cypress Bay High School in Weston, Florida.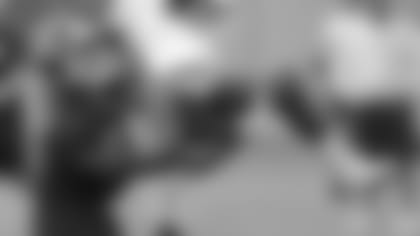 De'Quan Menzie originally joined the Chiefs as the club's fifth-round draft pick in the 2012 NFL Draft. Menzie spent the entire 2012 season on injured reserve with a hip injury. Menzie played in 25 games (20 starts) in two seasons at Alabama, tallying 74 tackles (53 solo), eight tackles for loss, 3.5 sacks, one interception for a touchdown and 16 passes defensed. He prepped at Carver High School in Columbus, Georgia.