The Kansas City Chiefs have already dealt with their fair share of injuries—losing running back Spencer Ware, safety Eric Berry, and receiver Chris Conley for the season due to various injuries, but the good news is there may be some help on the way back.
In addition to those season-ending injuries, the Chiefs have been without two of their starting offensive linemen for the past few weeks.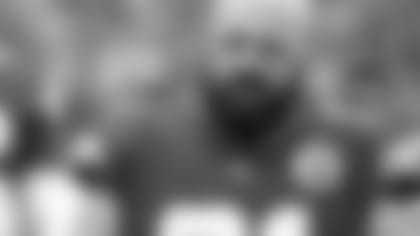 Center Mitch Morse hasn't played since going down with a foot injury in Week 2 against the Philadelphia Eagles, and starting right guard Laurent Duvernay-Tardif has missed the last three games after going down with a knee injury early in the Week 4 game against the Washington Redskins.
But both of those players practiced for the Chiefs on a limited basis last week and are making progress to return, and when Chiefs' coach Andy Reid was asked about their potential availability of playing in Monday night's game against the Broncos, there was some optimism.
"Yeah, there's a chance," Reid said of Morse and Duvernay-Tardif returning. "There's a chance we get some guys back. Not only those two but a couple of the other guys back, too. It will be good to get them back in the mix. But the guys that have been in there, they have done a nice job for us.
"Again, they stepped in and played an important role for us."
As far as those other players, Reid could be referring to running back Charcandrick West, who missed the game on Thursday against the Raiders because of a concussion, or cornerback Steven Nelson, who was placed on Injured Reserve days before the season opener after dealing with a core muscle injury.
Last year's fourth-round pick Parker Ehinger, who was starting at left guard before his season-ending knee injury in Week 8 against the Indianapolis Colts, has also been working his way back. He has been active over the past three games but hasn't yet seen the field.
The Chiefs also have a pair of outside linebackers in Dadi Nicolas and Tamba Hali currently on the PUP (Physically Unable to Perform) list, and they could be activated and return to practice if they're ready to go.
Nelson, specifically, was already established as a player who would return this season. The Chiefs can only bring two players back off Injured Reserve in a season (which is different than PUP).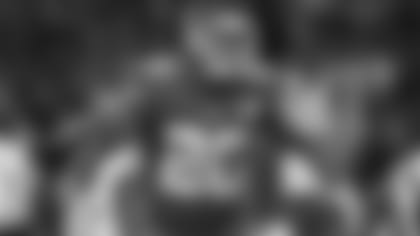 By NFL rule, Nelson could return to practice six weeks after he was first placed on IR, and he could return to games after eight weeks.
So, theoretically, Nelson could return to practice this week but wouldn't be eligible to play until the Chiefs travel to take on the Cowboys in Week 9, at the earliest.
In any case, the Chiefs will get a few extra days to rest, rehab, evaluate, and prepare for a key divisional game against a Broncos team that's watched the Chiefs drop two straight games.
"It's good depending on how you handle it," Reid explained of the time off. "When you have an opportunity to rest up a little bit you have to do that, which I think the guys will do. They understand and have been told that. Then, coaches have a chance to go back and evaluate. You go back, and you look at everything.
"It's a mini-bye week, you go back and you evaluate things you can do better, put the guys in better positions. All of those things."
The Chiefs return for a short practice Monday morning, then back to their normal routine Wednesday after another day off Tuesday.