The Kansas City Chiefs are saddened by the passing of former Chiefs head coach and NFL coaching legend Marty Schottenheimer.
Chiefs Chairman and CEO Clark Hunt
"Our family and the entire Chiefs Kingdom mourn the loss of Marty Schottenheimer, and our prayers and heartfelt condolences are with his wonderful wife Pat and the entire Schottenheimer family today. Marty will rightfully be remembered as one of the greatest coaches in NFL history, but his legacy extends far beyond his winning percentage. He was a passionate leader who cared deeply for his players and coaches, and his influence on the game can still be seen today on a number of coaching staffs around the league.
"When Marty arrived in 1989, he reinvigorated what was then a struggling franchise and quickly turned the Chiefs into a consistent winner. Marty's teams made Chiefs football a proud part of Kansas City's identity once again, and the team's resurgence forged a powerful bond with a new generation of fans who created the legendary home-field advantage at Arrowhead Stadium.
"Marty will always hold a special place in the history of the Chiefs, and he will be dearly missed by all of us who were blessed to call him a friend."
Chiefs Head Coach Andy Reid
"My heart goes out to the Schottenheimer family. Marty was a friend and someone I admired greatly. He was an outstanding mentor to me as a young football coach, and one of the most passionate coaches I've ever been around. He did things the right way. He was great for the league and really revived this franchise during his time here. I'm honored I had a chance to get to know him and his family. My thoughts and prayers are with them during this difficult time."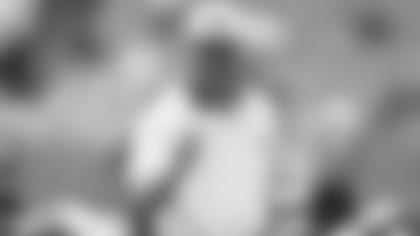 Equipment Director Allen Wright
(Wright is a 37-year employee with the Chiefs who served all 10 seasons with Schottenheimer)
"When most people think of Marty Schottenheimer, they think of the man who reignited Chiefs Kingdom and brought football back to Kansas City. They remember the first Monday Night Football game against the Bills and the crushing defenses of the '90s. But Marty was much more than that. Having a degree in English, which he liked to jokingly remind us frequently, he had a way with words. He was a motivator and a teacher, and this earned him the respect and love of his team. He was a leader and he embraced that. More importantly, for me and the men in that locker room who had the privilege of working with him on a daily basis, he was a father figure. Regardless of age or status he had a way of reaching you on a personal level to bring out your best. He certainly did that for me. As a young equipment assistant, Marty took a personal interest in me and my family and my desire to be the best at my profession. The relationships built during his time with the Chiefs are strong and run deep and I will always be grateful and feel blessed to have been a part of his time in Kansas City.
"To Big Pat, Brian, Kristen and the rest of the family, my family and I offer our sincere condolences and prayers during this difficult time. I hope it gives you strength knowing that part of his legacy is that he meant so much to so many people."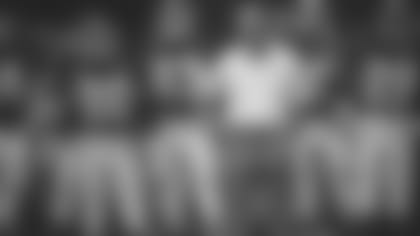 Mitch Holthus – Voice of the Chiefs
(Holthus is a 27-year employee with the Chiefs who called Chiefs games during the Schottenheimer era)
"I cherished the time spent with him; I was in awe of him. The way Coach Schottenheimer led, the way he inspired, the way he taught and the way he loved was so impactful. He was a coach's coach, a leader's leader and blessed every place and every player he coached. Our prayers for Pat and the entire family for comfort and for pleasant memories of a special, special man."
Serving 10 seasons at the helm of the Chiefs from 1989-98, Schottenheimer was the architect of the "Martyball" era and the franchise's on-field renaissance throughout the 1990s. He compiled a 101-58-1 (.634) record in his decade in Kansas City, joining Pro Football Hall of Fame coach Hank Stram as the only two coaches in franchise history to win 100 or more games with the club while his .634 winning percentage with the Chiefs is the second-best mark in club history.
Schottenheimer guided the team to seven playoff appearances in his 10 seasons, one of just three clubs to earn seven postseason trips during the 1990s. His teams earned three division titles (1993, 1995 and 1997) and advanced to the franchise's initial appearance in the AFC Championship Game following the 1993 campaign. He led the Chiefs to a pair of 13-3 records in 1995 and 1997, a mark which until the 2020 season had never been exceeded. He became the 40th member of the Chiefs Hall of Fame when he was inducted in 2010, joining Stram as the only two coaches to be enshrined in the prestigious group.
In total, Schottenheimer spent 30 years on NFL sidelines as an assistant coach or a head coach. In addition to his 10 seasons in Kansas City, Schottenheimer served as head coach for Cleveland (1984-88), Washington (2001) and San Diego (2002-06). In total, he compiled a 205-139-1 (.596) record as a head coach, including the postseason, ranking eighth in NFL history for most combined victories.
Schottenheimer entered the professional coaching ranks in 1974 with the World Football League's Portland Storm before becoming an assistant coach with the New York Giants (1975-77), the Detroit Lions (1978-79) and Cleveland Browns (1980-84).
Originally a fourth-round pick (49th overall) by the Baltimore Colts in the 1965 NFL Draft and a seventh-round pick (56th overall) by the Buffalo Bills in the 1965 AFL Draft, Schottenheimer played linebacker for the Buffalo Bills (1965-68) for four seasons in the AFL and spent two seasons with the Boston Patriots in the AFL (1969) and the NFL (1970). He appeared in 79 career games, recording six career interceptions for 133 return yards, one interception return for a touchdown and one fumble recovery.