As long as the Chiefs have called Kansas City home, so has Len Dawson.
The former quarterback and current broadcaster has been a part of the Chiefs since the franchise moved to Kansas City in 1963, and as of this weekend, he'll be a part of it forever.
Chiefs Chairman and CEO Clark Hunt announced Saturday night at an NFL Alumni dinner dedicated to Dawson that the television broadcast booth at Arrowhead Stadium will be named in his honor.
"Len Dawson is a Kansas City icon and few people have transformed the Chiefs franchise and the city of Kansas City the way that Len has," Hunt said. "For his outstanding contributions as a broadcaster, we are thrilled to recognize his career accomplishments by dedicating the Len Dawson Television Broadcast Booth."
Dawson owns the franchise record for passing yards (28,507) and touchdowns (237) across 14 seasons with the Chiefs and Dallas Texans. He led the Chiefs/Texans to AFL (American Football League) Championships in 1962, 1966 and 1969 before earning MVP honors in Super Bowl IV.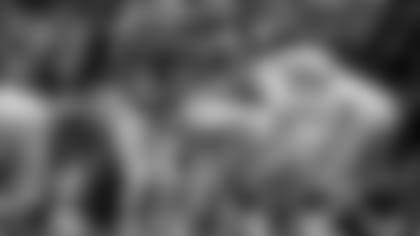 He was inducted into the Chiefs Hall of Fame in 1979 and the Pro Football Hall of Fame in 1987.
Over time, Kansas City became more than just where Dawson worked. It became home.
"Just think about the move there and what it has meant to Kansas City," said Dawson on Sunday's pregame radio show. "I know what it's meant to me because I found a way to live and live well right here in Kansas City. This is where I'm going to stay."
Dawson began his broadcasting career in 1966 – right in the middle of his playing career – as a sports anchor for KMBC Radio and sports director for KMBC-TV.
He joked that the players didn't make much back then, inciting his desire to get in front of the camera.
Following his playing days, he worked as a color analyst for NBC from 1976-84 while also serving as the host of HBO's "Inside the NFL" for 24 years from 1977-2001. The program was the first NFL-related show to air on cable.
In addition to television broadcasting, Dawson joined the Chiefs Radio Network as a commentator in 1984 and did so for 34 seasons through 2016. He'll retire from all forms of broadcasting following the 2017 season.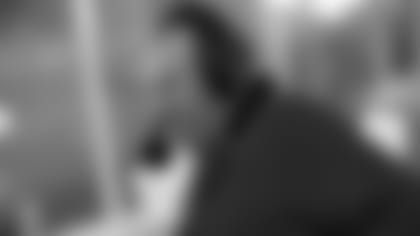 Already in the Hall of Fame as a player, Dawson was named the recipient of the Pete Rozelle Radio-Television Award in 2012, becoming just the third individual to ever be inducted into the Hall of Fame as both a player and a broadcaster.
The booth will be officially dedicated during the Chiefs Alumni Game on Oct. 30, when the Chiefs host the Denver Broncos on Monday Night Football.