The Kansas City Chiefs will have a new look at cornerback in 2018. 
In fact, four of the top five cornerbacks on the Chiefs' roster last year in terms of total defensive snaps played won't return next season. The only one coming back is fourth-year player Steve Nelson.
Over the offseason, Marcus Peters was traded to the Los Angeles Rams and the other three guys signed as free agents with new teams. Terrance Mitchell signed with the Cleveland Browns, Kenneth Acker with the Indianapolis Colts, and Phillip Gaines with the Buffalo Bills. 
And veteran Darrelle Revis, who was picked up late in the season, was released. 
According to Pro Football Focus, the Chiefs "pass coverage" grade last year with this group ranked 18thin the league. And overall, the Chiefs went 9-2 when opposing quarterbacks completed less than 60 percent of their passes in a game, and just 1-4 when they completed better than 60 percent. 
The Chiefs are hoping that a revamped secondary this year, which obviously includes All-Pro safety Eric Berry coming back from a season-ending injury suffered in Week 1 of last year, fits in well with the other moves they've made around the defense to improve a group that had been one of the best in the league since 2013.
Over the past five years, the Chiefs rank third in the NFL in scoring defense—allowing an average of just 19.0 points per game (Seattle Seahawks—17.3 ppg, New England Patriots—18.9 ppg).
But last year specifically, the Chiefs ranked 15thin the league, allowing an average of 21.2 points per game.
The Chiefs are hoping the newest additions to the outside can help get things moving in the right direction for the entire defense, which began with the trade that brought standout cornerback Kendall Fuller over from the Washington Redskins. 
Chiefs' general manager Brett Veach has said multiple times that Fuller was the key piece to that deal.
It makes sense, too. Fuller ranked as one of the five best cornerbacks in the league last year, according to Pro Football Focus (overall coverage grade). 
Furthermore, Fuller allowed a quarterback rating of just 55 when targeted in the slot, which was the lowest in the league.
"He has got tremendous upside and I think he's just tapping into that," Chiefs' coach Andy Reid said of Fuller earlier this offseason. 
Reid mentioned Fuller will most-likely line up outside in their base defense but will slide inside in nickel and sub situations. Last year, the Chiefs were in their sub defense nearly 75 percent of the time, so Fuller will spend a lot of time inside, where he's been playing at an elite level. 
The additions continued with the signing of former Oakland Raiders cornerback David Amerson, who was one of the AFC's top cornerbacks just two years ago. 
In his five-year career, Amerson, who has 56 career starts to his name, has amassed eight interceptions and 64 passes defensed. He missed most of last season with a foot injury, which led to his release by the Raiders just a year after they signed him to a lucrative multi-year contract extension following his breakout 2015 campaign.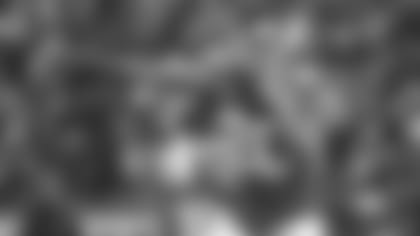 The Chiefs can also count on Nelson to help lead this new group of cornerbacks. The former third-round pick of Oregon State has made 22 starts for the Chiefs over the past two years. 
And according to Veach, both Keith Reaser and Will Redmond are young guys to keep an eye on this offseason as well. 
"People don't really talk about (those guys)," Veach explained in a pre-draft press conference, "but [Redmond] was a mid-round pick by the 49ers coming off an injury, and Reaser was a guy we liked. I think he was also coming off an injury out of Florida Atlantic a few years back. 
"A lot of people won't talk about those guys, but when you start stacking those types of players in regards to what is out there in the draft class you feel good about them."
In the draft, the Chiefs ultimately took Central Arkansas' Tremon Smith—a blazing cornerback (4.32 40-yard dash at Pro Day) with good height (6'0") in the sixth round, and he went on to have a solid showing at rookie minicamp last week. 
A handful of other young cornerbacks flashed during rookie minicamp as well, including college free agents Arrion Springs (Oregon) and D'Montre Wade (Murray State), and then both Step Durham (Georgia Tech) and Malik Reaves (Villanova) were tryout guys who signed after making plays throughout the three-day minicamp.
All in all, the battles at the cornerback position with all of these young guys is going to be one of the key storylines to watch this offseason.
Here's a look at all of the cornerbacks set to compete for the Chiefs during OTAs this year: