Any discussion surrounding the Kansas City Chiefs' running backs has to begin with Kareem Hunt, who took the league by storm in his first professional game and went on to lead the NFL in rushing by season's end.
The rookie accounted for 1,782 yards of total offense – the third most in the NFL – and established himself as one of the top tailbacks in the game at just 22 years old.
Though while Hunt will be back to defend his rushing title next season, a handful of players – including several new faces – will be jockeying for a spot on the depth chart as OTAs get underway later this month.
That list includes veteran running back Charcandrick West - a mainstay in Kansas City's backfield over the past three seasons. West carved out a niche as a third-down back for the Chiefs in 2017 and has handled starting duties in the past when called upon.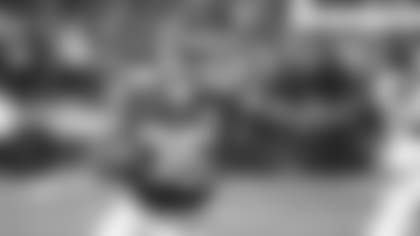 Spencer Ware, who was slated for a starting role in 2017 before suffering a season-ending knee injury during the preseason, is also part of that group as he continues to work his way back to the field. The injury came at an unfortunate time for Ware, who was coming off a breakout campaign the season prior with 1,368 yards from scrimmage and five total touchdowns.
And though he may not be a running back in the traditional sense, fullback Anthony Sherman also returns as one of the best at his position in the league and a four-core special teams player.  
Joining those players in the running backs' room are veterans Damien Williams and Kerwynn Williams, who both signed as free agents earlier in the offseason.
Damien Williams, formally with the Miami Dolphins, has demonstrated an ability to catch the ball out of the backfield throughout his career, hauling in 85 passes for 733 yards and six scores. He's been consistent, too, catching at least 20 passes in each of his four seasons as a professional.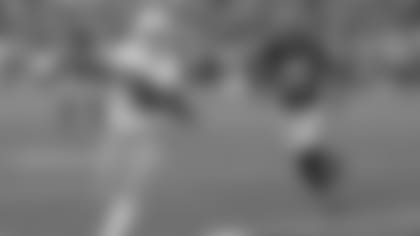 Kerwynn Williams, meanwhile, was the Arizona Cardinals' starting running back for the final five games of last season. Williams took over for the injured Adrian Peterson in early December, rushing for 357 yards on 92 carries. He also has experience on special teams, serving as the Cardinals' primary return man in 2017.
Aside from the veterans, an intriguing option at running back is undrafted free agent signing Darrel Williams out of LSU. Williams was listed as one of the top college free agents available following the draft according to scouting legend Gil Brandt and demonstrated why during rookie minicamp, turning heads throughout the three days of practice.
Williams was a do-it-all back for the Tigers with a knack for breaking the big play and will try to translate that ability to the next level. To learn more about Williams, check out this story.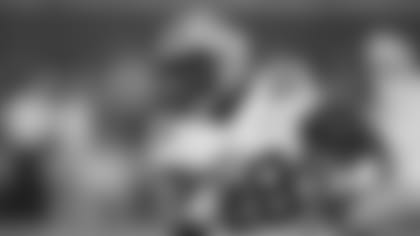 And while that sums up the guys technically listed as running backs, that's not to say Head Coach Andy Reid couldn't find ways to get wide receivers Tyreek Hill and De'Anthony Thomas the ball out of the backfield as well.
Here's a look at all of the running backs set to compete for the Chiefs during OTAs this year: